I've compiled a list of the most frequent complaints I see in the various machine embroidery groups I'm in. Often there's no short answer to these issues because usually there's more than one cause!
I will try to update this page with more links as I have them. Or, just search the blog. Related articles can be found at the end of the blog posts.
Note: This is not a complete list of all blog posts on this site!
Getting Started
Embroidery Formats
Thread & Tension Issues
Thread Info
Quality Issues (Puckering, Gaps, Stabilizer Choices, etc.)
Advanced Topics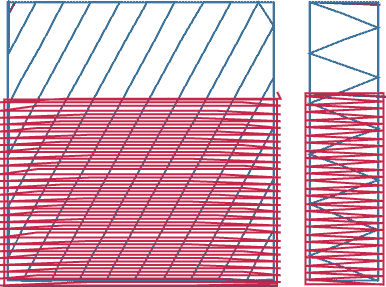 Techniques
Just for Fun
Miscellaneous
Software
How to Become a Better Embroiderer Faster!
As you've probably figured out by now, machine embroidery is more than throwing something in a hoop, attaching it to your machine, and pushing a few buttons!
You'll learn more about embroidery if you sew a wide range of designs, on a wide range of fabrics while watching your machine stitch.
Taking lots of classes, reading lots of articles, attending a variety of events to talk with other embroiderers and educators helps too.