Vending at different sewing and craft shows gives me the opportunity to see what's going on in my industry.
Otherwise, as solo-preneur working from home, I pretty much have my nose to the grindstone making new products, maintaining my website, writing new blog posts, creating new YouTube videos, managing my social media, and all the other things that go along with running a business that I can be pretty oblivious to what's happening "out there.
So at a few recent shows, I noticed the radical difference in some in-the-hoop bags versus bags displayed in some other booths that were constructed in the traditional way. When I make an ITH project, I want it to be indistinguishable from one I'd sew at my sewing machine.
Well, really, I want it to look BETTER than what I'd get sewing it by machine. I want the piecing to be perfect, the quilting to be precise, and any other embellishments to be spot on.
Some ITH projects looked like that but others didn't. Those that didn't were due primarily to the way they were finished with satin stitch edges or they had no body or structure to them or they weren't pressed well.
Some were just two pieces of fabric stitched together, turned right side out, and were floppy and unprofessional. Why even waste a good hooping of stabilizer on that?
In other words, some of the problems were related to the embroidery design itself, but others were completely attributable to the materials and attention to finishing. There are always ways to make a good design look bad!
Since I had also done some in-the-hoop projects, I thought I'd share these tips for getting better results. I think too many ITH projects are done with the expectation that you just put some fabric in the hoop, push a few buttons, take them out of the hoop, turn them right side out, and Voila! It's done! Just a little more work can make all the difference!
These tips are based on some recent in-the-hoop snap bag projects so a few of the tips may not be applicable to your specific project. For more details, see these blog posts, listed in the related posts at the end of this article:
In-the-Hoop "Snap Bag" Glasses or Phone Case
How to Make In-the-Hoop Snap Bags
How to Make An In-the-Hoop Zippered Accessory Bag
For my ITH snap bags, final assembly is done at the sewing machine. The insertion of the metal tape measures makes it too hazardous for completing in the hoop for one thing.
Besides, I think that finishing some projects at the sewing machine lets me get the best of both worlds. Some things are easier to do at the sewing machine, such as some top- or edge stitching, boxed corners, making straps, and other finishing steps.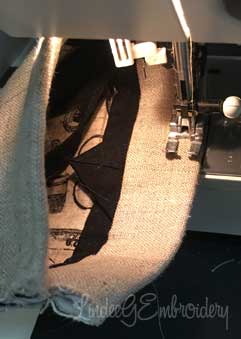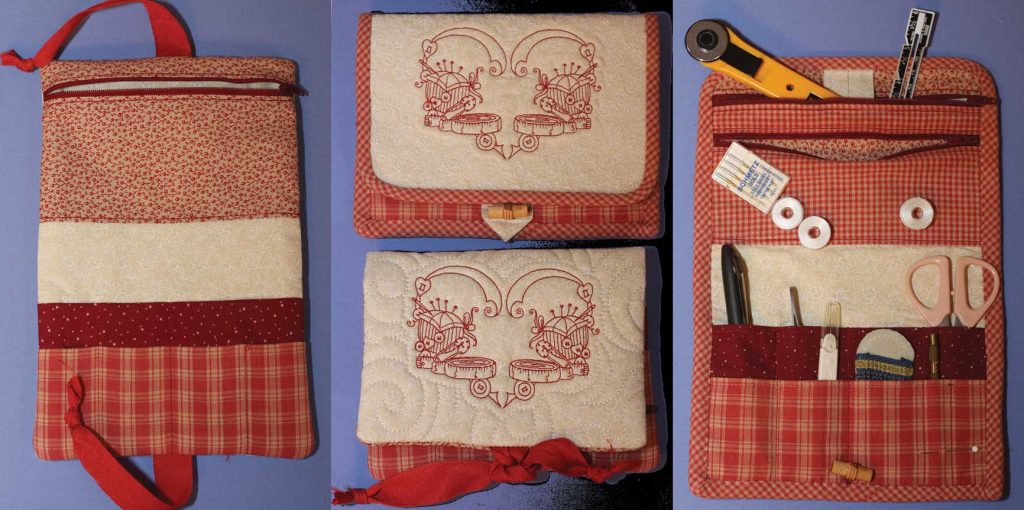 Even projects that are designed to be completed entirely in the hoop can be finished differently, as I did with the In-the-Hoop Sewing Organizer.
While it is entirely possible to make it in just two hoopings with a tie closure, a more interesting version can be finished with a bound edge and loop and button closure.
Check out this list of tips for making more professional-looking in-the-hoop projects and make even simple projects look great!
MY AFFILIATE LINKS DISCLOSURE
Hi everyone. Just to let you know that some of the links on this site are affiliate links. What that means is that if you click one of them and buy something… I get a commission. It doesn't cost you anything extra and I only recommend things that I've tried and tested, so please, please, please… use my links.
Fine Print: Lindee G Embroidery is a participant in the Amazon Services LLC Associates Program, an affiliate advertising program designed to provide a means for sites to earn advertising fees by advertising and linking to amazon.com. Lindee G Embroidery is also an affiliate for Embroidery.com, Nancy's Notions, Embrilliance, and Craftsy. If you purchase something through one of those links I may receive a small commission, which helps to offset the cost of running this site. 🙂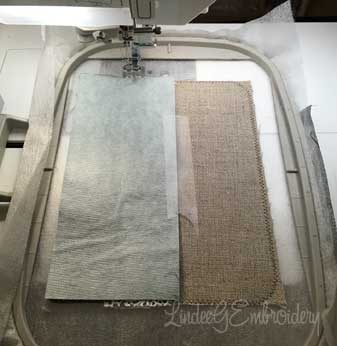 1. PROVIDE SOME STRUCTURE FOR THE BAG.
If you don't want a wimpy, floppy bag you need to add some permanent support—and that can not only improve the appearance but extend the life of your project. You can do that with either batting or interfacing or some of both.
Pellon makes a wide range of interfacings that are widely available and I found Pellon 950F ShirTailor worked well for me in these samples. Bosal is another brand I like.
I especially like to interface the casing strip to reinforce it a bit, which is important if you're making a snap bag with the metal carpenter's tape measure strips inserted.
You may also wish to interface the optional loop and the lining. The weight you choose depends on your fabric and how much body you want to add. A light to medium weight one should work in most cases.
To learn more about interfacing especially for bags, check out this Craftsy class: Building Better Bags: Interfacing & Structure with Sara Lawson.
2. USE A THIN BATTING.
I used Warm and Natural cotton batting. It's readily available, isn't too bulky, and won't melt like a synthetic batting can.
It adds some nice structure to the bag without too much thickness along with some dimension for the quilting stitches.
I like to have a separate placement line for the batting and then trim it back to minimize unnecessary bulk in the seam allowances.
Another option would be fusible fleece. These bags are small and a thick batting will make them more difficult to finish. Synthetic battings can be fluffier and may also be too overwhelming for such a small project.
There are fusible battings that are nice for craft projects but the adhesive makes them quite stiff until washed and that would make them more difficult to manipulate on these small bags.
When using any product of this nature, try to trim out the excess from the seam allowances before turning your project right side out.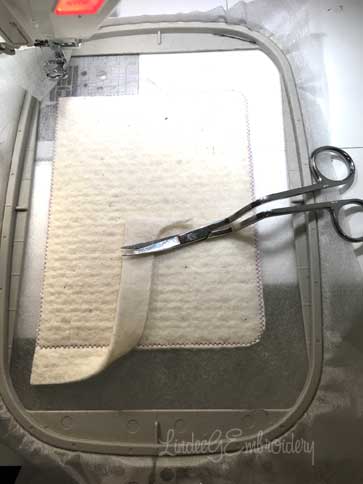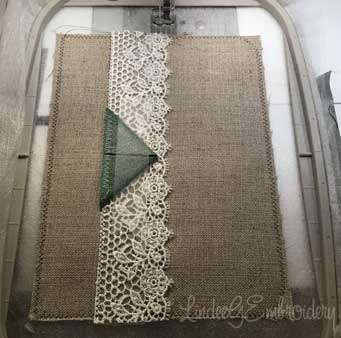 3. CHOOSE FABRICS THAT DON'T RAVEL EASILY.
I used linen on some of my bags and to reduce raveling, I applied interfacing and overcast the edges. The project only uses 1/4″ seams so ravely fabrics could cause a "security breach."
You can see how the fabric is raveling here but there's a narrow zigzag tack down in the design that will further secure the linen to the fusible interfacing. And, when I finish the assembly at the sewing machine I could overcast the seam allowances again.
4. AVOID STIFF OR BULKY FABRICS.
With small projects like these, working with heavy, stiff, or bulky fabrics can make the project unwieldy.
The green fabric on this bag was some kind of faux suede like stuff and after interfacing it and the linen, it was quite heavy. Especially since I extended the linen piece all the way up to the top of the bag because I eliminated the decorative band.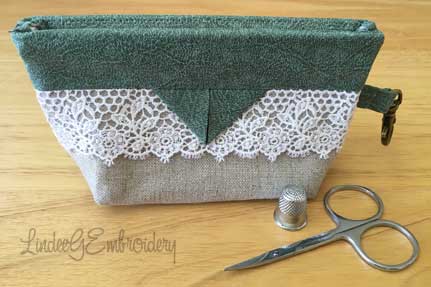 5. AVOID RAYON EMBROIDERY THREAD FOR THE CONSTRUCTION/PIECING STEPS DONE IN THE HOOP.
Although we're doing some construction steps in the hoop, the real stress on the project will be on the final outside seams. I used regular machine embroidery bobbin thread and 40 wt polyester embroidery thread in the needle for the ITH piecing steps.
Polyester embroidery thread is stronger than rayon and because poly is a petroleum product, it will never break down or weaken like rayon can.
Any thread can be used for the decorative elements. While there will be stress on the prairie point pull tabs, these are reinforce-stitched before the bottom casing seam is applied. If you later top stitch this area, the pull tabs will be well reinforced for even the most vigorous tugging.
Tip: If your ITH project is doing actual construction steps in the hoop with seams that will receive stress, you'll have a better result using construction thread in the bobbin and needle. Keep in mind that machine tensions are different for machine embroidery instead of evenly balanced between the top and bobbin as they are in sewing and this may or may not affect the quality or your finished project.
6. DON'T USE A STABILIZER THAT WILL SHRINK WITH HEAT.
While you may be tempted to use a wash-away fiber based stabilizer, don't. These can shrink with heat and we'll be doing a fair amount of pressing. Obviously since these stabilizers are water soluble, the puckering and wrinkling won't be permanent but who wants to wash this project before using it?
I like to use a lightweight mesh-type cutaway for most of my ITH projects. It adds little in the way of bulk or body, supports the stitches well, doesn't shrink with pressing, and doesn't need to be removed.
I've been told by the stabilizer pros that you should never use a cutaway with wovens because cutaways can shrink, but I haven't had that experience.
There are several brands of this type of stabilizer. I mostly use Sulky Soft n Sheer because I've used it for most of my 20+ years as an embroiderer, it's readily available, and I can even buy it on a bolt, which makes it more economical in the long run.
By the way, this product also comes in black, which may work better with your project than a white one.
Note: This tip applies when the stabilizer will end up hidden within the finished project. For some ITH techniques, the stabilizer may be exposed on the lining side. Be sure to read any instructions that come with your ITH design.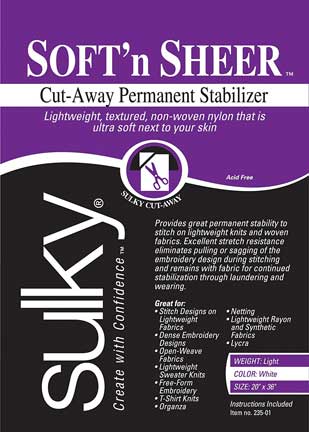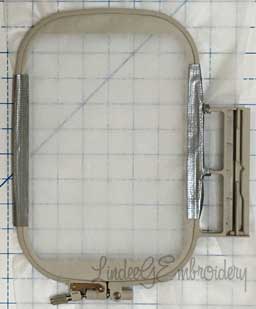 7. MAKE SURE YOUR STABILIZER WON'T SLIP IN THE HOOP DURING STITCHING.
Whenever you're doing a project that is floated in the hoop—and most in-the-hoop projects are and are essentially "appliqued" to the stabilizer—you need to make sure that the stabilizer won't slip.
If you're using a thin stabilizer like Soft n Sheer, then it's very likely it could slip, especially along the long straight sides of your hoop.
My favorite method for preventing slippage is duct tape. Just cut some pieces, tear them in half lengthwise and apply to the bottom side of the stabilizer near the hoop and wrap it up and around the hoop sides.
You can reuse it multiple times. Be careful not to clump it up around the bracket attachment of the hoop.
8. DON'T USE A BARGAIN BASEMENT CARPENTER'S TAPE MEASURE.
This project is designed for a 5/8" or 3/4″ wide tape. The tape measure is what secures your bag.
You'll need to turn your bag right side out to finish it so no matter what method you choose for finishing the lining, the ruler needs to survive that punishment. You don't want the ruler to break before you ever finish your project!
Also, if you have to purchase one, notice how the casing is put together. You'll need to be able to take it apart and some cases are pretty impossible to get open.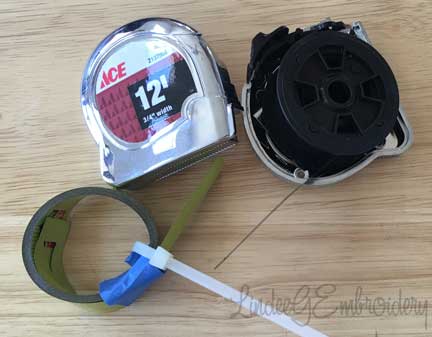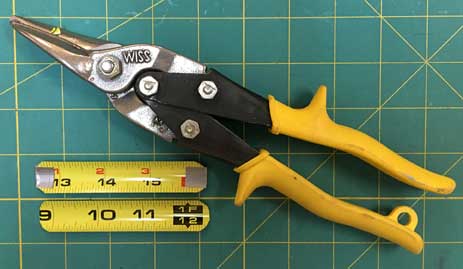 And while we're on the subject, use some decent metal cutting snips for cutting them.
I initially tried my wire cutters and while I could cut off the lengths I needed, the wire cutters weren't sharp or strong enough to round the corners and instead, just bent them.
9. PRESS, PRESS, PRESS! PRESS AS YOU GO! EVEN IN THE HOOP!
Even after placing pieces in the hoop that are flipped, press each piece for a professional finish. I finger press first and then use my mini iron to get it nice and crisp.
Every good sewist knows that pressing can make the difference between "hand made" and "home made." This applies to ITH projects as well!
I have several different mini-irons that work in the hoop but the one I like best is this Clover Mini Iron II. It comes with a stand and you can purchase other tips for it. I recommend getting the larger tip to go with it.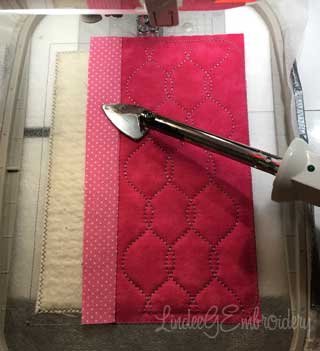 The first "mini iron" I bought was not all that small and while it's perfect on my 12-needle when doing appliques on a jacket back, it's way too big for precise pressing or working in smaller hoops. You can melt little dents into your hoop with these things!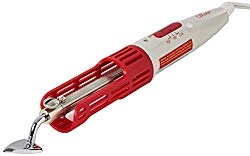 If you're concerned about the plastic bits on the bed of your machine, simply slide some extra folded fabric under the hoop while pressing. Be sure to remove it after pressing!!!
If your project has batting in it, your machine should be protected from any heat damage.

10. DON'T RUSH!
Just because this project is mostly completed in the hoop and the design is relatively low stitch count, it's not "instant."
Also, don't believe your machine if it tells you this is a 5-minute design. It's basing that on incorrect assumptions!
The embroidery part is the least time consuming part of the project. Gathering and preparing your fabrics can take the longest—well, it does for me. Finishing is pretty quick too, especially if you opt for the exposed seam version.
The first one will take you a little longer as you work out the steps but after that, they'll go together pretty fast. If you have another machine for sewing, you can be making your loop handle while the other machine embroiders.
You can also be pressing your prairie points while the first few steps are stitching. The stitching steps are fairly short so there won't be much time for you to leave the embroidery machine.
11. PAY ATTENTION TO CUTTING AND PLACING YOUR FABRICS.
While the bags use an appliqué technique, precision cutting and placing is not critical as it is in other appliqué projects. However, cutting your pieces reasonably accurately makes for a neater finish.
The dimensions listed for the fabrics are slightly larger than the placement lines so you'll be fine if you follow those instructions.
Your embroidery machine will only sew where the design has "programmed" it to sew, therefore it depends on you to be precise with your placements!
In the sample above, you can see by the tack down stitches the fabric was placed a little too far to the left. In this case, it will still be fine but don't get sloppy in your work.
I seldom use spray adhesives, but if I'm concerned about shifting, I'll use some tape or a glue stick. For tape, I like one I can sew through without any issues.
Sometimes I'll use Wonder Tape and fuse it with my mini iron and other times I use cellophane tape (specifically, Scotch brand Invisible tape), which I can sew through (I prefer not to) without gumming up the needle. This tape also peals off easily later.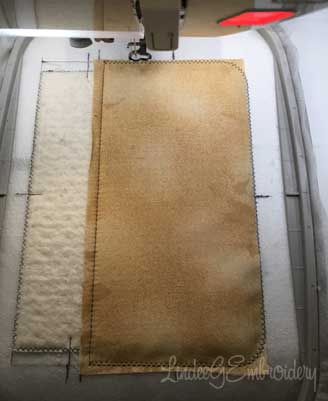 12. SHORTEN THE STITCHES AND BACK STITCH OVER THE CASING ENDS OR OTHER AREAS THAT WILL RECEIVE EXTRA STRESS.
When making using the metal tape strips for the snappy bag closures, this area will receive quite a bit of stress when turning and over time they can pull out.
Also, the tension on these areas (greater in bags with smaller openings) can cause the stitches to "ladder" or pull open a bit. Shorter stitches with extra passes reduces this. I find a stitch length of 2.0mm works well.
13. EXPERIMENT AND MAKE IT YOUR OWN!
Many ITH projects are quick to sew up and use very little in the way of fabric, stabilizer, and thread so if you do screw up, oh well! You haven't wasted a lot in either supplies or time and you learned a new thing. Just start over!
These ITH snap bags were all made from just one embroidery design!
The obvious difference is the use of different fabrics. Two of the bags have boxed corners, two have lace inserts that required some dancing around with the design at the machine.
One has a wristlet style handle the others have short loops with hooks or rings. Some bags skipped the quilting stitches. Some have batting some only use interfacing.
Watch the embroidery design sew and pay attention to what it's doing. Which steps are important? Which steps could be skipped?
If you skip steps, would you need to cut your fabric differently? How could you customize it in new ways? Where and how would you add a monogram or other small design?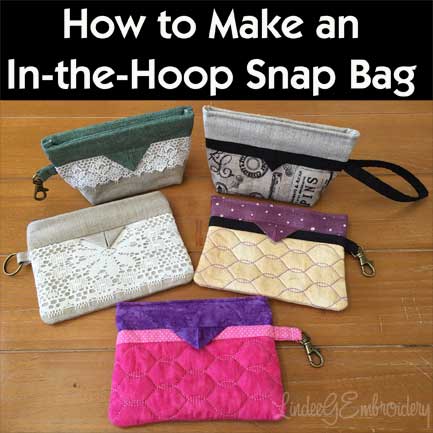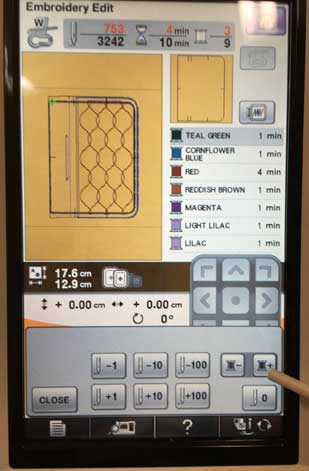 Other simple customizations include adding extra pockets, which need to be constructed and applied via your sewing machine. Some may need to be applied to your fabric piece before applying it in the hoop while others can be added later. Pockets work better in larger ITH bags.
Learn to use your machine to skip and repeat different steps. Designs with multiple color changes make it especially easy to do basic customizing at the machine.
The same designs can be easily manipulated in basic customizing software by duplicating, removing, or changing the sewing order. Stitch editing software gives you even more power.
>When you do modify a design, the original designer still owns it and you're still bound by their copyright but as long as you aren't giving the design file itself away, you should be fine. "20% change and it's a new product" is a fiction.
THE MOST IMPORTANT RULE OF ALL!!!
Not listed in the above rules is the most important one of all: READ THE #*&% INSTRUCTIONS!
Each ITH project is likely to have it's own little quirks and what works on one may not work on another.
Sequencing may be different, whether you put the fabrics face down or face up, and even if they go on the back or the front of the hoop. Pay attention, too, that when a zipper is use, you have it open at the right time or you may not be able to use your project.
TRY IT FOR YOURSELF!
Part of the novelty of ITH projects is the "look Ma, no hands!' aspect. Plus, when people go aghast at the price of embroidery machines and ask if it can sew by itself, you can proudly show them that it can.
And, I have to say, it is pretty fun to say you put a zipper in with the embroidery machine.
Check out this blog post: How to Make An In-the-Hoop Zippered Accessory Bag that can be made in a 5×7″ hoop with just one hooping!
However, just because you can make a bag or other project completely in the hoop and turn it right side out to finish, doesn't mean you have to or even that you should. I like the ability to take advantage of the features of machine embroidery along with those provided by standard sewing methods.
See which of these tips you can apply to your next ITH project so that the result is looks like a custom designer version instead of a beginner sewer home ec project.
DOWNLOADABLE ITH BAG PROJECTS
Here are some easy ITH bag project collections to try:
Here are some easy ITH bag project collections to try:
In-the-Hoop Mini-Zips – 4 different ITH zippered bags that can be done in just a 4×4″ hoop, includes fully illustrated step-by-step instructions + patterns
In-the-Hoop Sewing Organizer – Does require a larger hoop so pay attention to the design sizes
This project will require more work and can be done in a 5×7″ hoop: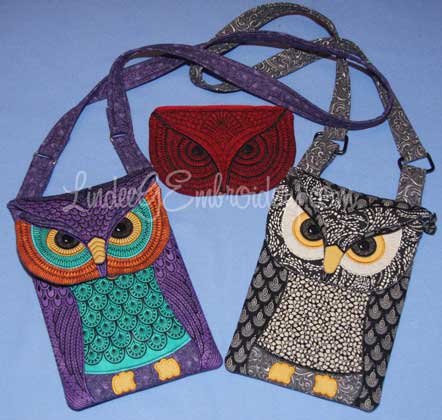 If you just want to try out a basic project, here are two budget minded versions. They're lighter on complications and lighter on instructions.
WHERE TO LEARN MORE
Yeah, yeah, YouTube is free but sometimes you can spend more time searching around for sometimes questionable content, bad lighting, and videos that appear to have been made with the camera taped to their forehead (Dramamine prevents seasickness…).
With more professionally produced videos, you'll have more thorough and higher quality content, better access to an experienced instructor for additional help, and possibly even downloadable patterns and support materials.
That's why I've become such a big fan of Craftsy. A couple of good classes on bag making that have great tips that we can apply to our ITH projects include:
I've watched all of these classes (plus most of the other bag making classes!) and picked up useful tips from each one! If you've never tried Craftsy, try the free bag mini class. You'll get an idea of how the Craftsy platform works.
I often watch Craftsy classes on my iPad at night in bed. I like that I can watch them on a fast speed and if there's something I want to come back to, I just make a video note. You can't do that on YouTube!
HELPFUL LINKS TO PRODUCTS I RECOMMEND & USE
Since I'm constantly being asked, "what did you use for [fill in the blank]," I've begun organizing my favorite products on this Resource page as a convenient place for you to find them.
I've also included links to where I get them, many of which are affiliate links. Hey, I can't stock everything! If I list something I haven't/don't use, I'll let you know that too.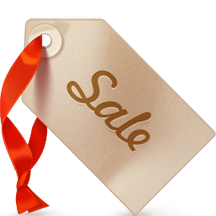 A WORD ABOUT SPECIALS, SALE PRICES & COUPONS
Please pay attention to post dates and any specials listed in posts. Special pricing is for a limited time and may be repeated at some point.

Specials, sales, and freebies are always announced in the newsletter. Signup to get notifications of specials, new items, and freebies.

Additionally, shop wide coupons may be available to apply to any regularly priced items.

Coupons generally only apply to regularly priced items, not items already marked down. If your coupon doesn't work, this may be why.
RELATED ARTICLES