Embroidering a ball cap can be tricky on home machine but the brim of a sun hat is much easier. The trick is working out the curve. Let's see how I did this one.
Start with an Easy-to-Hoop Hat:
With this style, I don't have to fight the crown of the hat during stitching. Plus, it has the added benefit of a velcro closure so I can open up the hat and flatten the brim more easily.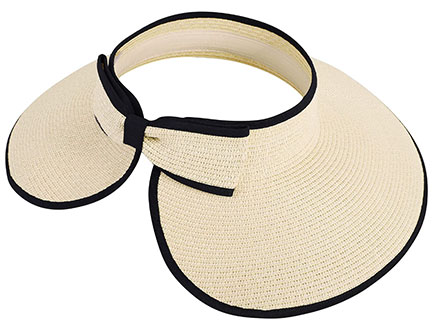 The next step is to figure out how much to curve the text. I did that by taking a picture of the hat on top of a gridded cutting mat.
Then I used it as a background image in my embroidery software, which is Hatch. Size the image so that the grid measures 1" square.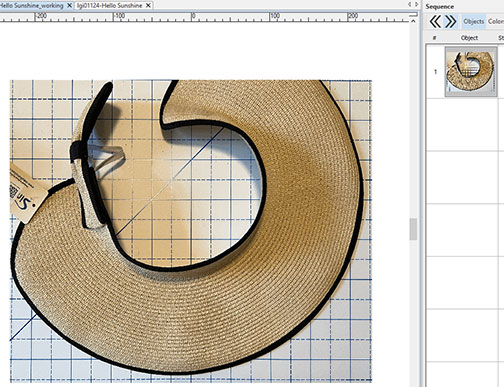 Insert image and size to actual size using the grid as a reference
Then I typed in my text using the Hello Sweet font, enlarged it to 50mm, which is about 2″, and set the baseline type to Any Shape.
Shaping the Text to Fit
Use the Reshape tool to curve the baseline to match the brim. This font has a bouncy baseline so it will be less obvious if it doesn't parallel the actual brim.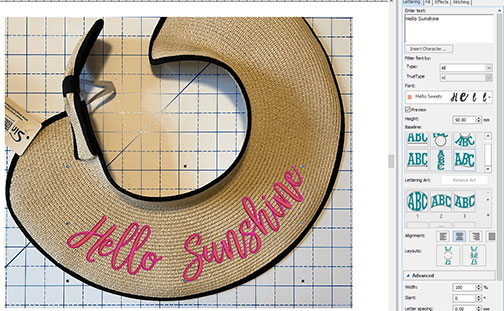 Hello Sweets font, 50mm, Any Shape baseline
I like to keep this as my working file in case I need to make adjustments but I need to orient this for my hoop. Select the lettering and copy and paste it to a new design file.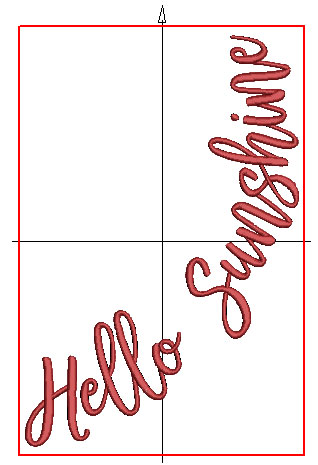 Rotate it to fit a hoop. This design will fit a 200 x 300mm hoop.
Hooping the Hat
Print out the design at actual size to use as a placement template and tape it to your hat.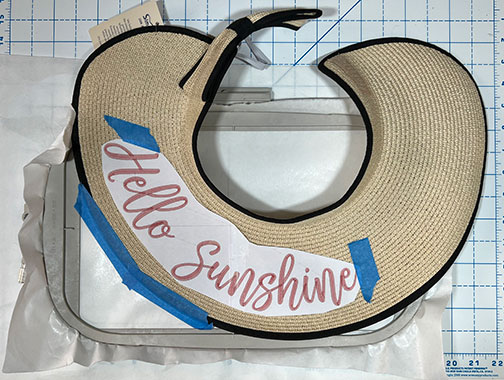 Plan placement with a template.
I used a sticky-back stabilizer since this hat cannot be hooped between the rings of the hoop. I added some painter's tape for a little extra security. I also used a water-soluble film topping to help deal with the texture.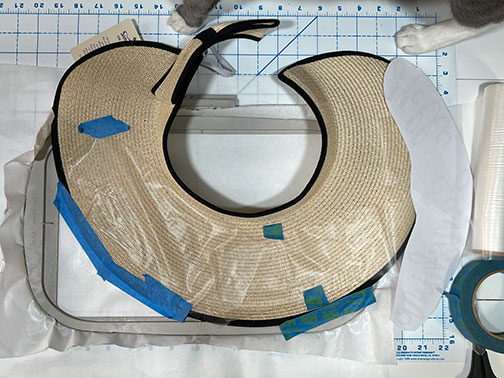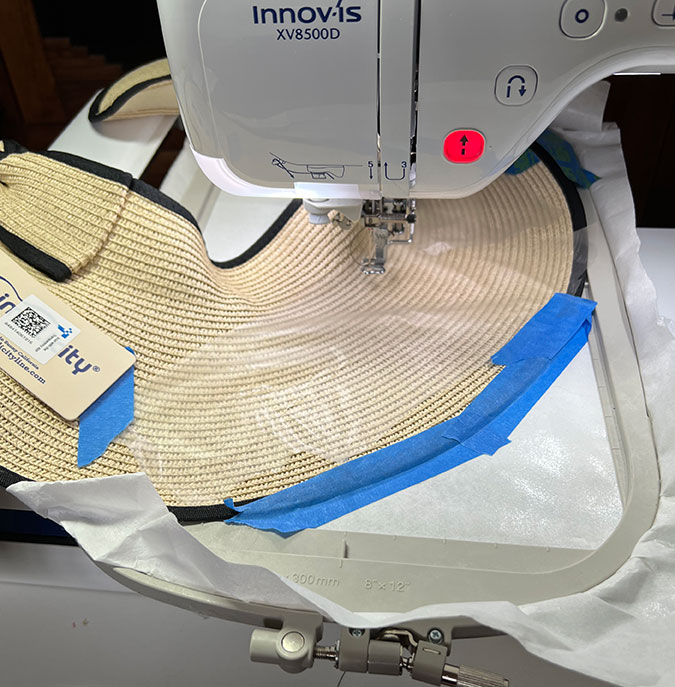 Stitching the Hat:
Then just stitch the design.
I do recommend that you babysit the design while it sews to make sure the hat stays flat and the WST stays in place.
You may notice that after stitching that the hat texture peeks through the stitching. I consider this just part of the character of the project.
About the Fonts:
Hello Sweets is available as an ESA file for Hatch 2 and Wilcom 4.1 and newer or as a BX file in multiple sizes, including 50mm, the size I used in this project.
If you want the same file I stitched, you can get Hello Summer already curved and ready to stitch. If you use the same type of hat, you should have no problem. It may not be curved enough for other hat styles,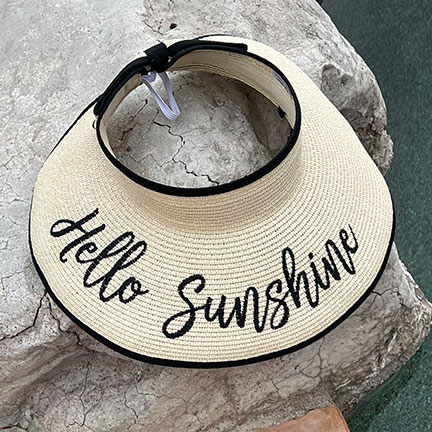 Where to Get these Products: