Have you tried machine embroidered applique? It's one of my favorite techniques! I've written about applique before in this post, Fuzzy Wuzzy Ducky Quilt, where I explain the process in more detail than the brief overview I give here.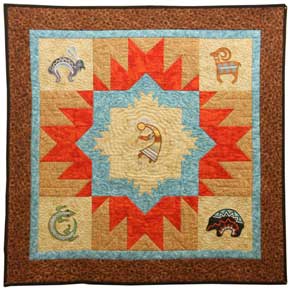 WHY DO I LOVE APPLIQUE?
Because it offers nearly infinite variety and it can stitch on a wider variety of fabrics than standard embroidery designs. It does require a few extra steps of preparation and it may or may not save you time in the long run. On a large design, an applique can significantly reduce stitching time.
When fabric pieces are large, I generally use fabrics that read as solid and embellish with stitched details as you can see in these designs I designed and digitized for Dalco Home Sew.
On designs with smaller appliques, I often want to feature the fabric a little more and in that case I generally include less stitching over the fabric.
There are 2 primary ways to apply applique pieces:
The "blob"method
The precut or template method.
THE BLOB METHOD
Most appliqué designs define the fabric area by outlining with a run stitch. With the blob method (my name for it), a piece of fabric is placed over the outline, the tack down is stitched, the machine stops, and then the fabric is trimmed back to the stitching line.
This is not my favorite technique because trimming an intricate piece closely enough without distorting the hoop tension of the fabric is difficult. I to tend to use it when working with thicker fabrics or when I've inserted batting under the applique and a slightly large piece if fabric is required.
THE TEMPLATE METHOD
This method involves using a pattern to precut your applique pieces before stitching. Templates may be provided as stitch files, PDFs, or as some other format.
Nearly all my collections that feature applique include actual size pattern pieces as PDFs that can be printed and applied to the front of your fabrics for cutting. Keep in mind the pattern pieces are not reversed!
Using precut pieces requires accuracy!
Template pieces must be printed at actual size. Pay attention to print dialog boxes to avoid a lot of frustration later!
Templates must be securely attached to fabric to avoid any slippage or shifting during cutting
Pieces must be cut precisely. I cut just to the outside edge of the outline.
Pieces must be placed precisely within the stitched placement guides.
TIPS FOR MANAGING MULTI-PIECE APPLIQUES
If you've ever used one of my applique collections, you may have noticed they are labeled with basic information and an arrow pointing to the top. The labels will keep you on track with placement order and position–which side is the right side and where the top is.

I like to print my templates on heat fusible tear away. I like Sulky's Totally Stable because it is lighter than some other products and it comes in rolls that can easily be cut off and fused to printer paper. (I only lightly fuse the top 1/4 to 1/2 inch or so along the top and bottom, just enough to hold in place.) Don't run this through a laser printer. Only print or copy on an ink jet.
Once printed, I separate the pieces and fuse securely to the front of my fabric. Then I arrange the pieces on a piece of fusible web (I prefer double stick pressure sensitive products like Steam-a-Seam II) and press again lightly for a slight fuse of the web to the fabric.
Next step is to cut. Using good sharp scissors and patience, carefully cut out each piece.
When cutting multiple pieces, I often insert a copy of the template into a plastic sheet protector, peel off the paper sheet from the back the fusible web and lightly press the applique piece in place over the correspondingly piece on the printed pattern. This keeps all my pieces organized and ready to use.
Avoid using much pressure to adhere the piece to the plastic or it may be difficult to remove tour applique without leaving the web stuck to the plastic instead of the back of your applique. Check out the image below and you can see a couple of pieces where the arrow is not pointing to the top.
Although in this case the pieces are identical, they may not always be. (This is an early shot from this collection; final template pattern is numbered in placement order.)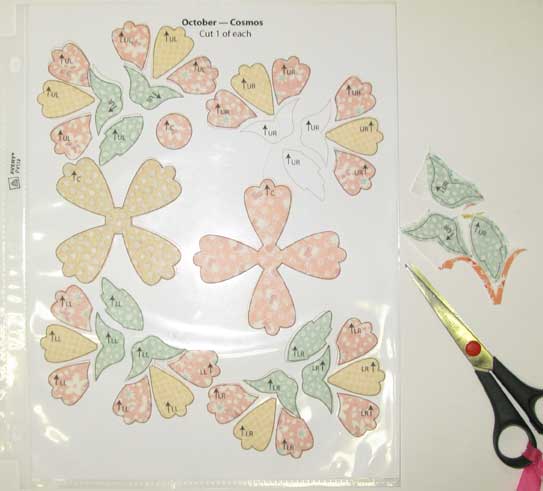 MY AFFILIATE LINKS DISCLOSURE
Hi everyone. Just to let you know that some of the links on this site are affiliate links. What that means is that if you click one of them and buy something… I get a commission. It doesn't cost you anything extra and I only recommend things that I've tried and tested, so please, please, please… use my links.
Fine Print: Lindee G Embroidery is a participant in the Amazon Services LLC Associates Program, an affiliate advertising program designed to provide a means for sites to earn advertising fees by advertising and linking to amazon.com. Lindee G Embroidery is also an affiliate for Embroidery.com, Nancy's Notions, Embrilliance, and Craftsy. If you purchase something through one of those links I may receive a small commission, which helps to offset the cost of running this site. 🙂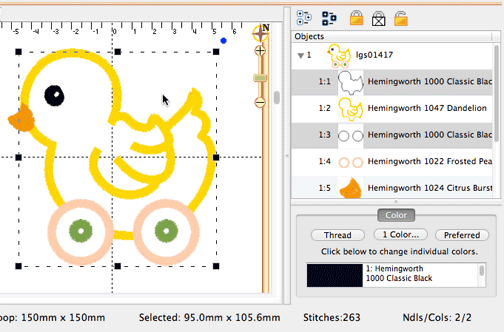 HOW TO CREATE YOUR OWN TEMPLATE
Some designs may not come with templates and those that do won't be usable if you resize the design. Chances are that you can't resize the template the same percentage and have it work.
It is relatively easy go create your own template using a customizing program like Embrilliance Essentials. To do that, read this post: Creating an Applique Template with Embrilliance Essentials.
PRODUCTS MENTIONED IN THIS POST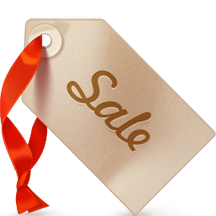 A WORD ABOUT SPECIALS, SALE PRICES & COUPONS
Please pay attention to post dates and any specials listed in posts. Special pricing is for a limited time and may be repeated at some point.

Specials, sales, and freebies are always announced in the newsletter. Signup to get notifications of specials, new items, and freebies.

Additionally, shop wide coupons may be available to apply to any regularly priced items.

Coupons generally only apply to regularly priced items, not items already marked down. If your coupon doesn't work, this may be why.
RELATED ARTICLES