Asking "what machine is best" is like asking "what car is best"! There's no one right answer! Here are some useful tips to help you out!

Start By Answering:
Why do I want a machine?
What do I think I'll use it for? Is it for a hobby or a business?
What's my budget? (Don't be too cheap!)
What prior experience do I have?
How willing am I to learn on my own?
What size and what features do I "need" or want?
The Myth of the "Best" Machine
The "best" machine is the one that fits your needs the best. It's not any one particular brand or model. It's not the one "everyone" has. There's no one machine that does everything at the lowest price.
For example, one of my machines is a Brother 990. Its "best" features are that it's budget priced, works with a USB stick, and is very portable. Its least agreeable aspects are that its max sewing field is only 100mm square ("4 by 4") and the screen is tiny and monochromatic.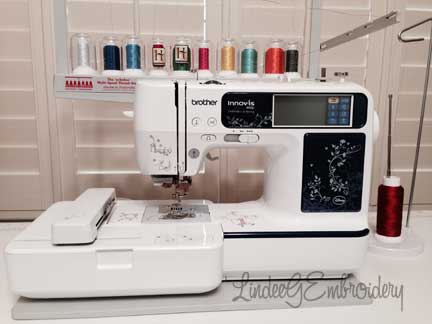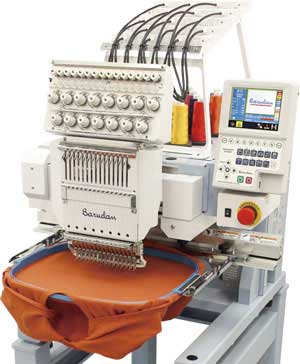 At the other end is my Barudan 15-needle. Its best features are that it has a huge sewing field, lots of needles, is very fast, and does superb stitching.
Its least agreeable aspects are that its control panel is not very user-friendly and it's not portable. It also came at a hefty price tag but still less than today's top of the line single-needle home embroidery machines.
Another "best" about this machine is that it's the only one my husband will run!
In between those two extremes is my BabyLock Ellisimo. She has a large enough hoop for most projects, is easy to use, and is reasonably portable although still quite heavy and bulky.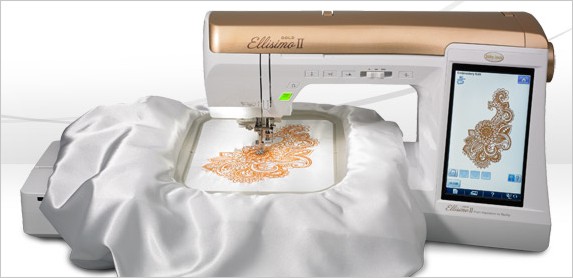 How Will You Use the Machine?
Are you starting a small business? Do you already have a business and want to add embroidery? Do you want to expand your current sewing hobby?
If you're planning on a business that involves production-style work, look into a multi-needle. These are designed for continual use and are optimized for embroidery. Most of the top brands now have multi-needle models. Tip: more needles is better!
If you already have a machine for sewing that you like, look at models that are embroidery-only. My BabyLock is a "combo" machine and she can do anything but rarely does she leave embroidery mode. Instead, I sew on a Pfaff because that's what I've used for close to 30 years and I have all the fancy feet for that one.
If you're strictly a hobbyist and not sure how you will use the machine, don't start too small or too cheap. Get at least a machine that has a minimum 5×7″ sewing field.
What's Your Budget?
Keep in mind that buying an embroidery machine is like having a pet. You have to feed it and it has to go to the vet, uhh, make that service department.
You'll need thread, stabilizers, and some accessories. You'll definitely want more designs and don't count on just internet freebies.
Plus, to really maximize your embroidery experience, you'll need a computer and embroidery software. Newer machines even have wireless transfer options from your phone. (I just saw this on the newest Babylock)
.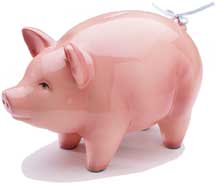 Although there are machines under $500 and you can find some real bargains at yard sales and elsewhere, I would encourage you to buy from a dealer for your first machine. You need support! If you support your local dealer, they'll support you.
Yes, it all looks easy but there's more to machine embroidery than meets the eye! Most dealers include classes. Yes, your machine comes with manual (don't overlook it!) and there's always YouTube but attending a structured class can really jump start your learning.
Getting a Great Deal
Instead of going for new, ask about trade-in models.
Every year in late summer, the machine companies have their big dealer conventions and introduce all the newest, latest, and greatest. Many embroiderers take advantage of trade-in specials and trade in their previous top-of-the-line for the newest one—and many of those trade-ins are barely used!
IMPORTANT! Technology has advanced rapidly in the last few years. Don't get one that's too old.
This means a great deal on a previously loved machine for you. You'll get more upgrades for the same price as a new, lower-end model. Buying used from a dealer often gives you an extended warranty—something you won't get buying second hand directly.
Another place/time to get a good deal is at an event. The larger dealers host events with well-known designers and educators. Here you can get some hands-on experience with a machine and talk to people who have other machines. Be sure to ask what they have, how they use it, and what they like best and least about it.
My recommendation is that if you are really serious about embroidery, go for the best machine you can afford. It's better to grow into it than outgrow it in a short time.
When I started, there were very few choices and only one that had embroidery software for creating your own designs. Within a year, I bought a 9-needle machine (uh, that cost as much as my first house!). Today there are so many choices, it's no wonder people are overwhelmed with making a decision.
What About Software?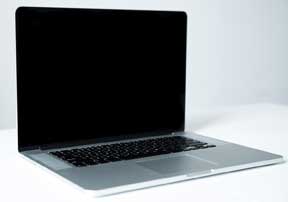 Why not get software now? You need to learn your machine first.
Also, today's machines are no longer tied to a specific brand of software and there are other embroidery programs that may be better, easier, and more affordable than the "recommended brand" for your machine. Many of these other programs won't be found at your local sewing shop.
Check online. Download the 30-day trials that you find and really give them a work over. Head over to YouTube to find tutorials to get you started if the software company doesn't included any.
How To Start Shopping
Do plan to spend some time choosing a model!
Join a group on Facebook or other social media platform and ask for recommendations. Visit local dealers and get a "test drive" not just a demo.
Ask about classes, bundles, servicing, and trade-ins. Ask the sales person what machine she has and what she likes about it.
Ask the service guy what machines get the most repairs and why. Find a dealer you feel comfortable with, even if it's not the closest one to your home.
I personally don't care about designs that come built-in on the machine but if you do, check them out. If you have Disney fans in your family, look at Brother. If not, check out the "sister" Babylock model. Most top-end machines these days are high-quality, no matter what brand.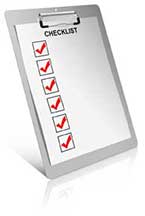 One thing I like to check is how stable those ginormous hoops are. Single-needle home machines only have one attachment point while most multi-needle models have one one each side, which makes them much more stable.
With the largest hoop attached to the machine, put your finger on the hoop opposite the attachment point and give it a little jiggle. If the hoop wiggles, it's not stable enough and and will likely have registration issues when sewing large designs.
Another thing to find out is what threads work best with the model. Believe it or not, some machines just work better with some brands than others. But just because the store sells a certain brand, doesn't mean that's the only one that will work. Ask if there is a "starter supply" pack with basic threads and stabilizers.
Make a list of the features you really have to have and those that are nice to have. Keep in mind that not all of those features may be found in one machine no matter what the price! Embroidery machines are not like ordering a pizza where you can select just the toppings you want.
One feature I really like is the ability to use a USB stick with a machine. Some low-end models will require a direct connection to a computer. I work mostly on a desktop and this would be very inconvenient for me. The days of floppy discs and "cards" is pretty much gone although some models will still support cards. The newest-top-of-the-line machines have amazing features for perfect alignment and even scanning an image and turning it into an embroidery machine.
Just Buy One!
Don't get caught in a "analysis paralysis." You can make yourself crazy comparing and researching and waiting for that "one special feature." Just pick one and decide to love it and you will!
There will always be new models and most dealers offer trade-in options.
Bringing Your New Machine Home—Do's and Don't's
When I got my first embroidery machine, I read the manual in the car on the way home (I was a passenger, not the driver!) and the first thing I did was run in and hook it up to my computer and load the software and start playing.
Don't be afraid to set up the machine and start playing with it. The sooner you start the sooner you'll start having fun!
Do sign up for owner's classes. You'll learn more if you've played a bit before you go.
Do read the manual! It will tell you how to operate your machine can give you some bare-bones basics about embroidery.
Do expect to learn about embroidery for a long time! I've been doing this since 1994 and I still learn new things! It's part of my Alzheimer's prevention program.
Do expect to learn on your own by reading, taking classes (online and offline), participating in on-line groups, and attending events.
Do learn proper hooping and stabilizing and practice first before you start applying embroidery to everything you can under the needle!
Getting the Best Start
Take your time, breathe, and play. For a comprehensive reference guide to all things embroidery, download my book, The Embroidery Recipe: How Your Ingredients Affect Your Results.
This book covers all the stuff your machine manual left out. You'll learn what the pro embroiderers know to make all the right decisions for producing top-notch embroidery no matter what machine you have.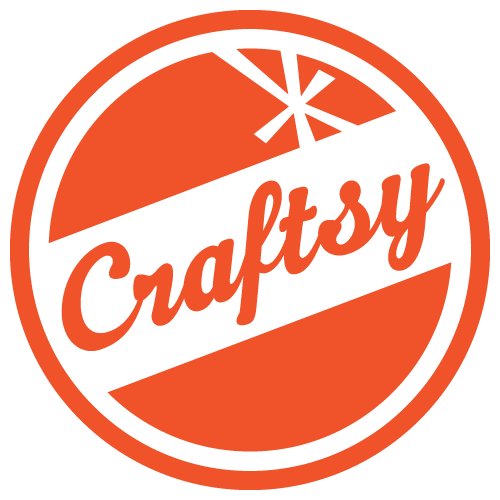 I also have two classes on Craftsy, if you prefer to watch rather than read:
And for absolutely free content, search the blog or check out my YouTube channel for basic embroidery tips, projects, and software tutorials.