Do you have one collection you continually turn to for projects? I do! One of my favorites is Gingery Christmas because it was designed around projects.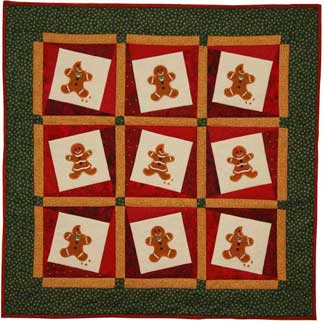 Although this collection is already several years old, I recently stitched up a quilted wallhanging using a pattern from my friend Deborah Schoof, local quilt designer and teacher.
Her pattern, Gingerbread Fun, includes two projects featuring more traditionally appliqued gingerbread men. I substituted the small four gingerbread applique cookie designs from Gingery Christmas and you can see the result here.
While this wallhanging took a little bit of time, the first projects I created with this collection were really fast and intended as last minute Christmas gifts or decorations and are for the most part, in the hoop projects, meaning that once the embroidery is done, the project is done.
Except for the apron, all of the projects can be made from small bits of fabric leftover from other projects, which also makes them very economical. One of the jar toppers uses a purchased doily, which really makes the project fast and great for bazaar and craft show items.
The gingerbread ornament works well with any of the ginger cookie appliques on the collection (8 design) and the gift tag is variation on this project.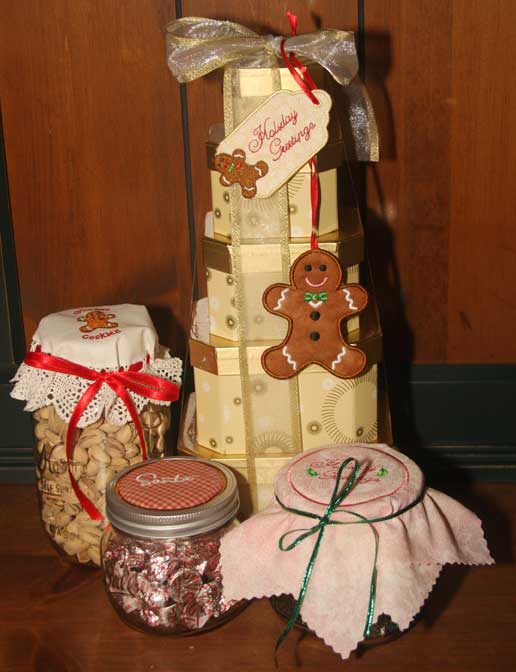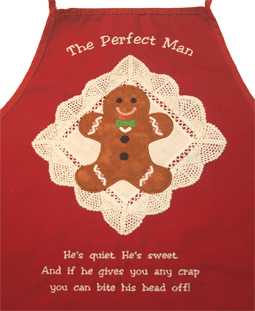 The apron starts off with a purchased apron (or make your own) plus a purchased doily.
If you have a 5×7″ hoop, you'll be rehooping 3 times for each of the designs. If you have a really large hoop, you may be able to combine all the designs in one hooping. All of the projects are some variation on applique in the hoop.
GREAT FOR CLASSES!
I have taught these projects in classes and they are fun and easy. You can easily finish several of the smaller projects in a short class period.
If you are a teacher, you can order the CDs from us with all the designs, templates, and instructions and use them in your class—all you need to do is make a sample to show. (Students need to purchase their own CD.) The Gingerbread Cookies jar topper is even fast enough to finish in a make-it take-it setting.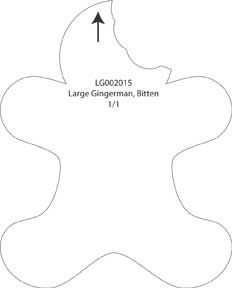 GINGERY CHRISTMAS INCLUDES ACTUAL SIZE APPLIQUE PATTERN TEMPLATES!
I prefer to do most of my appliques using precut templates, which I've written about before in this post: Tips for Machine Embroidered Applique.
Nearly all my applique collections (outside of the Building Blocks series, which were done in Generations and can't export vectors) include PDF templates that you can print for accurate pattern cutting.
These were originally intended for cutting by hand and with the newer reasonably priced elecronic cutters that can cut fabric, I've also reworked these template files in Gingery Christmas to additionally include SVG file in solid colors for easy scanning and cutting.
Note: You can easily create templates for designs that don't have them included or if you have resized your applique design using a program like Embrilliance Essentials or the new Embrilliance Enthusiast.
See this post for further details: Creating an Applique Template with Embrilliance Essentials. If you don't have a customizing or editing program, check out the Embrilliance products. If you already have such a program, you can see how to adapt the instructions for your program.
PROJECT INSTRUCTIONS
If you're an experienced embroiderer, you can probably easily see how these projects are constructed and be able to adapt them to the designs you already have. If you need a little more hand holding, fully illustrated instructions are available to download and have been added to the collection.
If you've previously downloaded the collection, just redownload the color sequences and you'll find the instructions bundled into the zip file.
If you've purchased the collection on CD, then look for the PDFs from the webinars I did with these designs on your CD. The instructions are also available separately without any designs for those of you who want to use your own designs.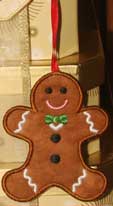 THE GINGERY CHRISTMAS PROJECTS INSTRUCTIONS INCLUDE:
This collection includes 5 fully illustrated, step-by-step instruction booklets for total of 60 pages! Rather than combine them into one large document, I've separated them so you can print just the ones you need.
Applique Basics: 8-page illustrated step-by-step PDF on how to use templates for machine embriodered applique (8 pages)
In-the-Hoop Gingerman Ornament: Create an in-the-hoop ornament that is finished on both sides (7 pages)
In-the-Hoop Gift Tag: Includes how to customize the included gift tag in customizing software and still have a finished back (12 pages)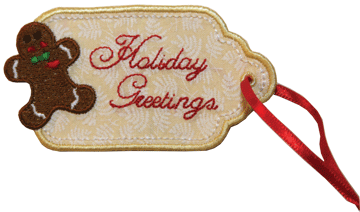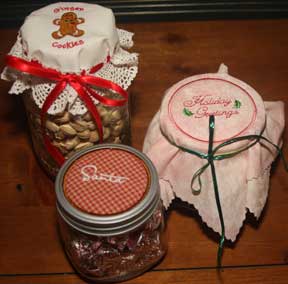 In-the-Hoop Easy Jar Toppers: 3 jar topper designs plus stitch editing tutorial for combining and customizing ready-made designs for a new purpose (18 pages)
To make one of the projects simpler, I've added a round basting stitch to the collection. I've often found I needed a round basting.
"Perfect Man" apron: Full instructions for recreating this fun project (15 pages)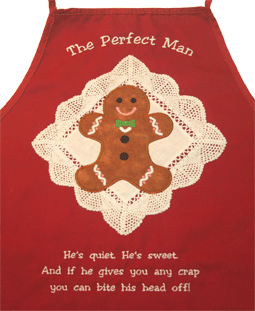 WHERE TO FIND THESE DESIGNS AT 50% OFF!
Download Gingery Christmas complete with all 26 designs, 60 pages of instructions, color sequences, and actual size appliqué templates for printing or sending to your cutter right here. At the time of this post and for a limited time, you can get this entire bundle for 50% off through Monday, November 18, 2013.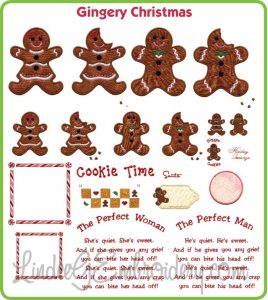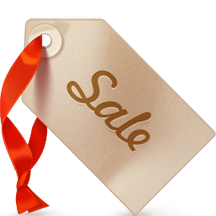 A WORD ABOUT SPECIALS, SALE PRICES & COUPONS
Please pay attention to post dates and any specials listed in posts. Special pricing is for a limited time and may be repeated at some point.

Specials, sales, and freebies are always announced in the newsletter. Signup to get notifications of specials, new items, and freebies.

Additionally, shop wide coupons may be available to apply to any regularly priced items.

Coupons generally only apply to regularly priced items, not items already marked down. If your coupon doesn't work, this may be why.
RELATED ARTICLES