What can I say? I just love appliqué! I love adding the texture and pattern of fabrics to designs. I love the versatility of these designs.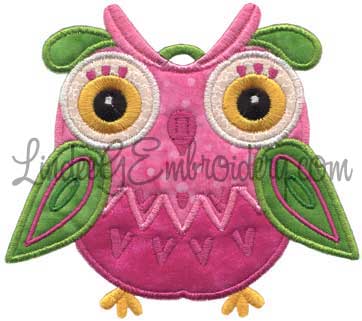 Machine embroidered appliqué designs often work where full-stitch designs don't perform as well such as on very unstable fabrics, patterned fabrics, and textured fabrics.
Also, as our hoops and sewing fields get larger and larger, applique makes more sense for large designs. A large appliqué can cover an area much faster—and often with more interest—than stitching.
Back in BME (before machine embroidery) times, I was never satisfied with my machine stitched appliqué attempts. While definitely faster than hand stitching, I could never achieve the same level of "perfection" I desired.
Once I learned how to machine embroider appliqué using precut pieces, I was hooked. Unfortunately, there was that tedium of cutting all those pieces very accurately. At one time, I even purchased an Ioline cutter (at about $6000 a pop then!) to make cutting easier and more accurate.
Today, with the advent of smaller and radically less expensive digital cutters, nearly every embroiderer can add one as a handy accessory. With cutters such as the Cameo, Zing, or Brother Scan n Cut, you don't even need any expensive dies thus limiting you by your budget or to what others think you should cut. Now you can cut just about any shape as long as it will fit your mat.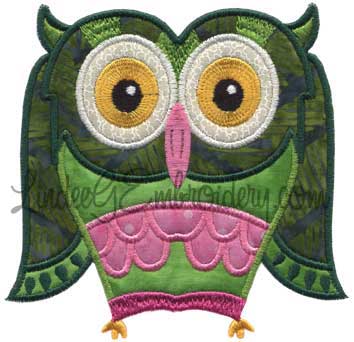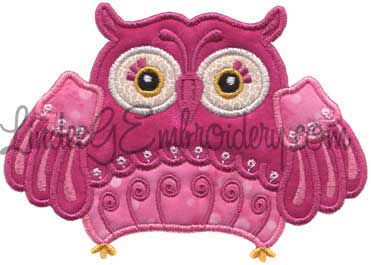 These cutters have become extremely popular. My Zing was on back order for 4 months and many dealers have reported similar issues with the Brother Scan n Cut. I ended up driving up to Phoenix to get one!
Now that these cutters are so widely used, it can be hard for me to see designs as other than applique especially with the proliferation of larger sewing fields.
WHICH CUTTER SHOULD YOU BUY?
Since I've been writing about these cutters, people have been asking for recommendations. Each one has it's features so you should research them and see which one fits your needs. I have both the Zing and the Brother Scan n Cut.
The Zing has a larger footprint, must be attached to your computer, and cuts heavier/thicker and larger items. My already crowded desk needed to be totally rearranged to accommodate this machine.
Since nearly all the images I'd like to cut are already on my computer, this model made sense to me and reduces all the back-and-forth stuff I do when working with the Brother model.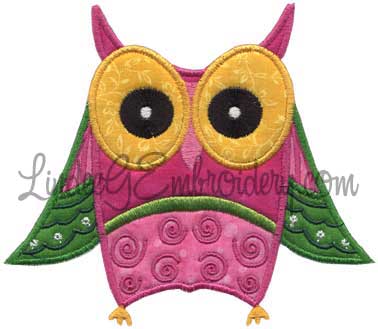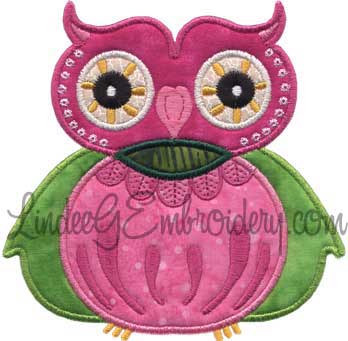 Since nearly all the images I'd like to cut are already on my computer, this model made sense to me and reduces all the back-and-forth stuff I do when working with the Brother model.
The Brother Scan n Cut is smaller and doesn't need to be attached to your computer to operate. As its name implies, it will also scan in addition to cutting.
I didn't initially see the benefits of this until I brought it home and started playing with it. I already had a scanner, I just wanted a faster way of cutting appliqués.
The value of scanning is that you can arrange several fabric swatches on the mat, scan the mat, and then arrange your elements over the appropriate area—which happens to be a good thing since before I learned this, I missed one fabric swatch completely and cut right through the mat!
While you can manipulate elements on the scanner, you don't have full control and the screen is very tiny. Brother doesn't currently offer any software except a website for uploading images to convert to their cutter's FCM format.
You can arrange and rotate images to make the best use of your fabric, download the "project" as they call it in an FCM format, transfer it to a stick and then take the stick to the cutter. Of course, this means you need access to the internet.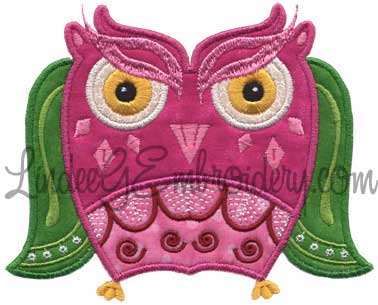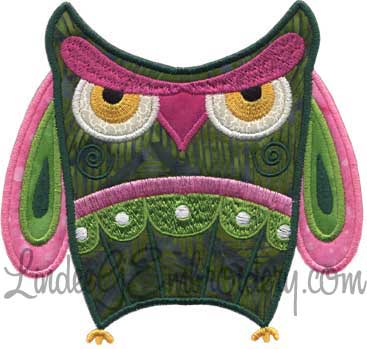 WORKING WITH TEMPLATES
I've written about using templates for appliqué on this blog before so I won't repeat myself except to say that using precut pieces speeds your embroidery time and quality. For all designs digitized in my professional software, I've aways provided PDF templates for precutting.
With the popularity of these digital cutters, I've now added two additional formats: SVG for cutters like Cameo and Zing and FCM for the Brother Scan n Cut.
Even if you have a cutter, I recommend printing the PDF version. It will give you an overview of which pieces are used and where they go. Generally, there is only one PDF for each design. For the SVG and FCM files, there is one file per piece.
When using the cutter, I like to combine the elements for each color into one file to max out the usage of my fabric. Similarly with the hand-cut patterns, I'll group the patterns by fabric color. You'll likely be using different fabric combinations that I did and want to group your pieces accordingly.
DO I NEED A CUTTER TO USE THESE DESIGNS?
Absolutely not! You can still use the PDF templates and hand cut your pieces as I've done for years. Full instructions are included with each appliqué collection so even if you've never tried this method, you'll know exactly what to do.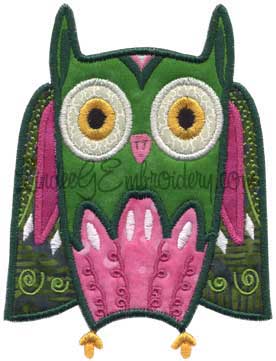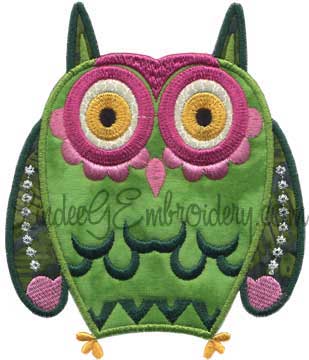 WHAT IF THERE AREN'T TEMPLATES?
Once again, I wrote about this previously and you can read about that in the Penguin Antics post, linked at the end of this article. There are ways to extract the cut line from most embroidery designs with various programs if your cutter software can't. Cutters with embroidery software make this a snap.
For example, with Embrilliance Essentials, you can print just the placement stitching and then scan it on the Brother Scan n Cut. Although an extracted element can be converted to an SVG file it likely won't be of a quality that can be converted to FCM.
SOME CUTTER TIPS
After using the cutter for appliqué for a while, I've learned a few tips you might find helpful.
First, I needed to change the fusible web product I used. I prefer a double stick (pressure sensitive) appliqué product like Pellon's Easy Steam 2 or Steam-A-Seam 2 from the Warm Company because they make it so easy to place each piece in the hoop without shifting, using a TESA, or an appliqué iron.
However, I found these products stuck to the mat and not to the fabric after cutting. It was extremely difficult to get this gunk off the mat!
I switched to an iron-on product called SoftFuse Premium, a paper backed fusible web for applique. I had never used (or even heard of) this product; it was recommended at my local dealer when the product I was looking for was out of stock.
I initially followed the package recommendations to lightly fuse and once again found too much sticking to the mat and very little adhering to the fabric after cutting and removing from the mat. I discovered by heat pressing the product very well to the back of the fabric, I got the desired result—the web sticking to the fabric instead of to the mat with enough adhesive left to fuse during stitching.
Second, keep your mat clean. If there are lumps of goop, threads, or anything else that prevents the fabric from laying smoothly, the blade won't do it's job well and can even catch and crumple the fabric. One of my mats became so encrusted that it was no longer useable so I decided to experiment.
I soaked it in hot water and scraped off the crude with a spatula. Once clean, I misted it with some Sulky KK2000, applied a piece of fabric and it cut perfectly!
Third, make sure the fabric is smoothly and firmly adhered to the mat. The best way I found to do that is to use a brayer (a "roller" thing used to apply ink for printing) to firmly roll over and press the fabric to the mat.
Fourth, if you do cut through your mat, it's not a disaster. Simply retrieve the piece, fit it back in place and then tape it in place on the back with clear packing tape (one layer!).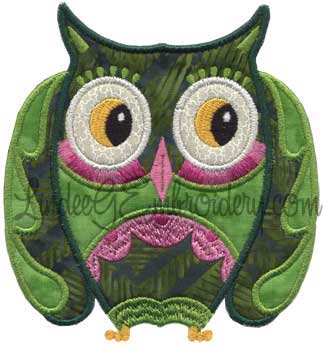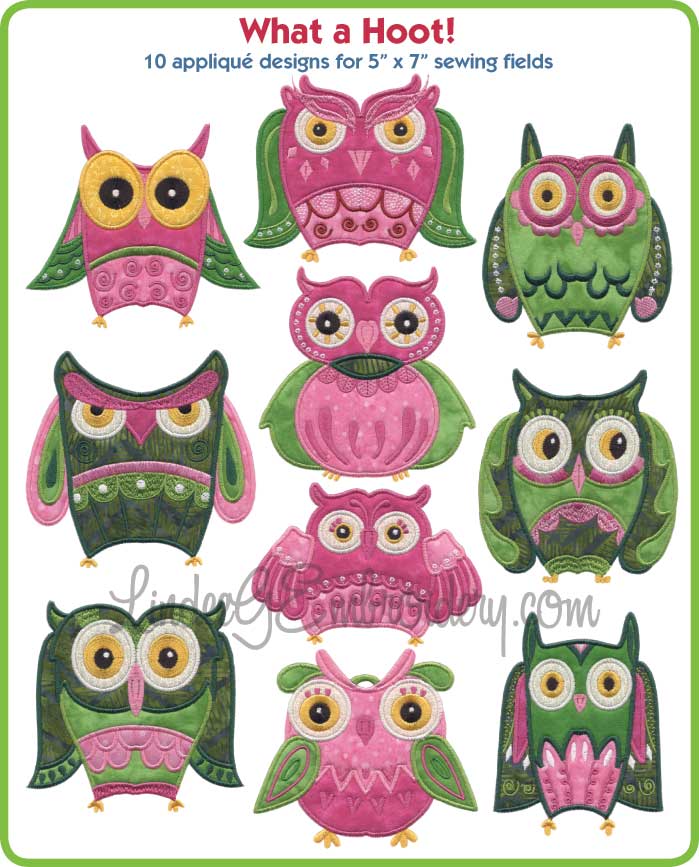 WHERE TO GET THE OWLS
What a Hoot! Applique Owls includes 10 colorful, comical multi-piece applique designs. As with other applique collections,this one includes color sequences, template files as PDFs, cutter files as SVG and FCM, and Applique Basics, a pdf on how to applique using precut pieces.
Embrilliance software is often available in our shop as a physical product that will be shipped (U.S. only) or as digital download from Embrilliance

Not sure? Download a demo version to try out any ot the apps or get the free version, previously known as Alpha Tricks Express, now known as Embrilliance Express to open access to the thousands of keyboard fonts available as BX installer files

Other general supplies such as applique web and cutters can be found on the Resources page
MY AFFILIATE LINKS DISCLOSURE
Hi everyone. Just to let you know that some of the links on this site are affiliate links. What that means is that if you click one of them and buy something… I get a commission. It doesn't cost you anything extra and I only recommend things that I've tried and tested, so please, please, please… use my links.
Fine Print: Lindee G Embroidery is a participant in the Amazon Services LLC Associates Program, an affiliate advertising program designed to provide a means for sites to earn advertising fees by advertising and linking to amazon.com. Lindee G Embroidery is also an affiliate for Embroidery.com, Nancy's Notions, Embrilliance, and Craftsy. If you purchase something through one of those links I may receive a small commission, which helps to offset the cost of running this site. 🙂
RELATED ARTICLES