Puckered and rippled machine embroidery can be caused by a number of things. Learn what they are and how to prevent them.
These classes were originally presented during the 2017 Virtual Sewing, Quilting, and Embroidery Expo and are fundamental principles for ALL embroiderers.
Part 1: Hooping Properly
Any good embroidery result starts with hooping – hooping smoothly and in right position, with the correct tension and the right-sized hoop. See how poor hooping contributes to puckers.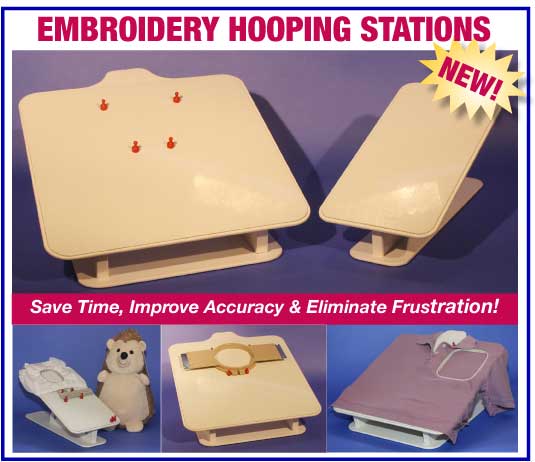 Why Hooping Correctly Is Important
Hooping is part of the stabilizing process and a
bad hooping can't be undone after sewing!
Proper hooping can:
Eliminate registration problems
Prevent puckering
Embroidery lasts the lifetime of the garment so why unnecessarily shorten it with a bad hooping?
Why Use a Hooping Aid?
Hooping aids such as the Echidna Hooping Station can make hooping:
Easier
More efficient (no more chasing the hoop around on a slippery table)
More accurate
And who doesn't want that?
How a Hooping Station Can Save You Time & Money
Since a hooping station can make you more efficient and accurate at hooping, it also means you'll be more productive and have less waste. Your hooping station will easily pay for itself over time!
Part 2: Thread Factors
Can your thread type cause puckers? You bet! Find out what kinds of thread contribute to puckers and how to control it!
How to Become a Better Embroiderer Faster!
As you've probably figured out by now, machine embroidery is more than throwing something in a hoop, attaching it to your machine, and pushing a few buttons!
You'll learn more about embroidery if you sew a wide range of designs, on a wide range of fabrics while watching your machine stitch.
Taking lots of classes, reading lots of articles, attending a variety of events to talk with other embroiderers and educators helps too.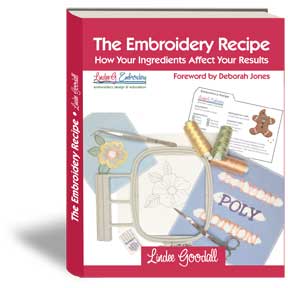 ---
Learn More from My Craftsy Classes!