Single Zip ITH Vertical Bags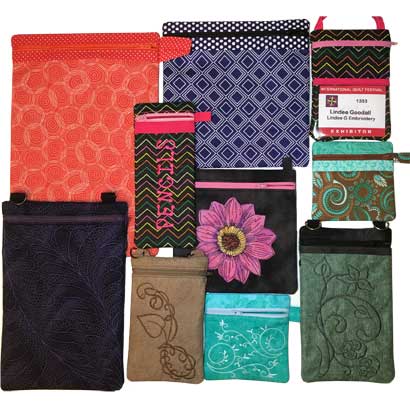 Project Description
You can make any of the bags in this set in one hooping with only minimal finishing such as trimming off stabilizer and excess fabric and turning right side out.
Of course if you want to add any straps or handles, extra pockets, and any other customizing touches, those are all extra and may require some extra prep work.
All the bags in this set are plain. I show you how to add customizing touches but any designs shown on the bags are available separately.
Whether you embellish with extra embroidery designs is highly dependent on your choice of fabrics. It's not at all hard to add in a design.
Credits
Designed and made by Lindee Goodall (9/25/2016)
Products Used
Related Articles