Around Town ITH 3-Zip Bag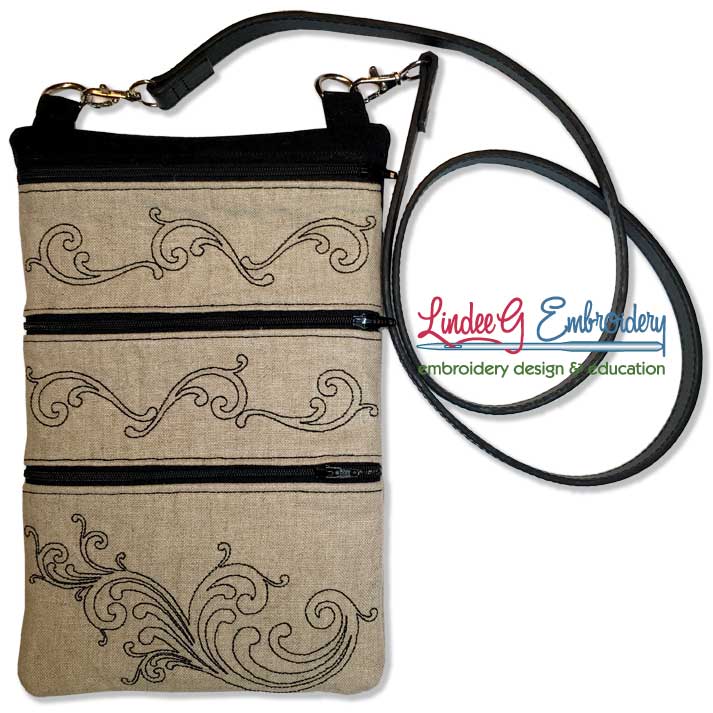 Project Description
There are two sizes of this in-the-hoop bag. The larger one requires a 200 x 300mm sewing field and the smaller one fits a 150 x 240mm sewing field. Each size has two versions: one plain and one embellished.
Believe it or not, this bag can be made in just one hooping! It has three separately lined zippered pockets plus the instructions explain how to customize with additional pockets inside and on the back.
This is a rather complicated project and you'll need to follow the instructions carefully. Mostly that means placing the correct piece of fabric in the right place at the right time. Don't worry, I have photographs and directions for every step.
I've attached a purchased leather over-the-shoulder strap to the denim one and it's become my go-to everyday bag. I get tons of compliments on it and people are flabbergasted when I tell them my embroidery machine made it!
Credits
Designed and made by Lindee Goodall (8/26/2016)
Products Used
Related Articles