Tangled Floral Doodle Blocks Colored Tote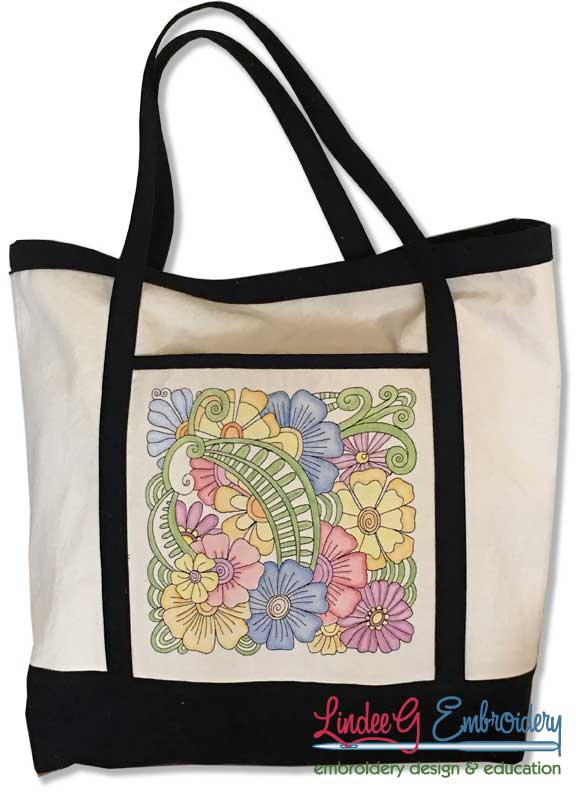 Project Description
Of all the colored pencils I've tried, Derwent Inktense are definitely the best! They combine the ease of use of pencils with the performance of inks.
I made a test sample on some duck cloth to see how they would work. I was so pleased with the result, I made it into a pocket on a large tote bag.
Sorry, I don't have the pattern, I just made it up as I went. I'm sure you can find a similar one if you feel you need a pattern.
Credits
Designed and made by Lindee Goodall (10/25/2016)
Products Used
Related Articles