Poinsettia & Holly 3D Embroidered Corsage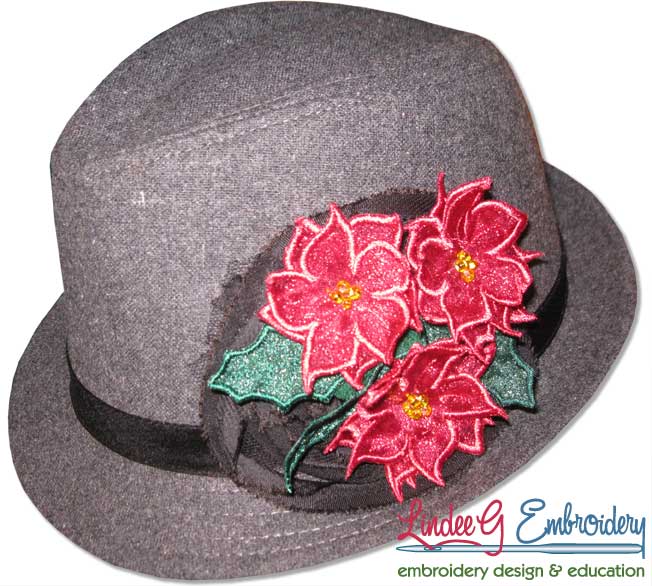 Project Description
Yes, you read that right! This corsage was created from the December Holly & Poinsettia birth month flower applique design.
As we progress through the Echidna PIE Embroidery Training Series, we build on past lessons to expand our techniques and creativity and move beyond basic "plop and drop" mentality.
To create the corsage, I'll show you how to edit a design even if you only have customizing software to create a design that can be stitched on organza and made into a corsage, just in time for the holiday season!
Credits
Designed and made by Lindee Goodall (11/30/2014)
Products Used
Related Articles