Vintage Redwork Sewing Rotary Cutter Case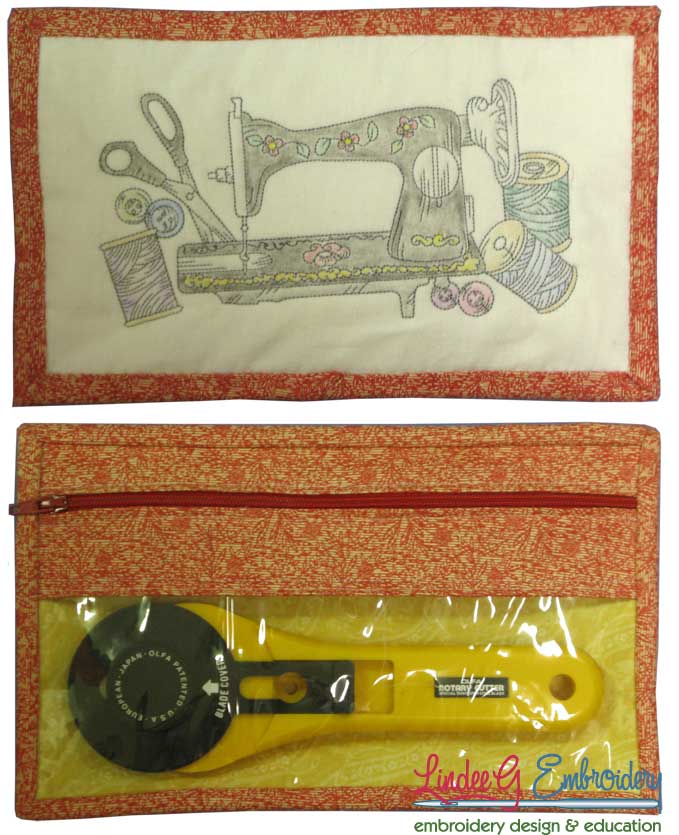 Project Description
Another little project I made from a test sew sample. I stitched a redwork design in gray and then colored with colored pencils.
I learned two things from this experiment:
Coloring is best done on larger designs
Color is uneven when a fabric is printed, even if it's just tone on tone
This is not an in-the-hoop project. I added a zippered strip to a piece of vinyl and then used a binding around the perimeter to stitch the two pieces together. Simple stuff and just perfect for storing my rotary cutter safely when packing off to class.
Credits
Designed and made by Lindee Goodall (10/15/2014)
Products Used
Related Articles