Fanciful Birds Ornaments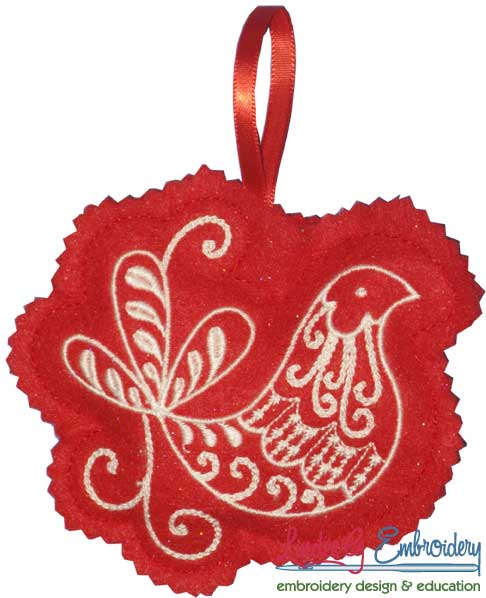 Project Description
Back in the spring, I used these birds to stitch on a set of purchased pastel table napkins.
Now that it's winter, I saw a photo of a cardinal and it made me recall that my grandma called them red birds, which then segwayed into some little felt birds she used to make and suddenly I had the idea to make these!
These are actually the same bird designs with just an extra outline around them to stitch another layer of felt to the back. After I showed them at my next embroidery club, everyone wanted the outline already added instead of modifying the original set so I added this set.
They're quick and easy to make and I've written up the instructions, which are included with the set. Once you remove the bird from the hoop, add a little stuffing to plump it up. Hang in a window or on your Christmas tree!
Credits
Designed and made by Lindee Goodall (11/30/2014)
Products Used
Related Articles