Tattoo Spider Ornament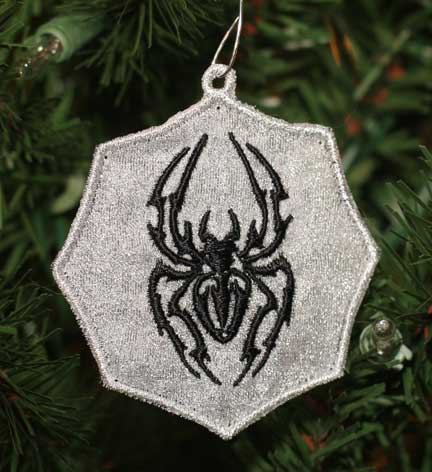 Project Description
Ok, yeah, this is not a "traditional" Christmas ornament. I made it for my very non-traditional friend Jo'ann who loves spiders.
I hooped two layers of white Twinkle (nylon) organza, stitched a border, added a small loop (use a small lowercase "o" with any border or frame design), then stitched my Tattoo Spider design. Then all you do is cut it out close to the stitching and clean up the remaining thread whiskers with a soldering iron.
You might prefer something a little less creepy than a tarantula, but I bet you know someone of a certain age and gender who would be delighted with one of these!
Designs like these are quick to make and are easy to slip into a greeting card. Change the size and shape and it could easily be a bookmark.
Credits
Designed and made by Lindee Goodall (12/12/2014)
Products Used
Related Articles