Multimedia Carnation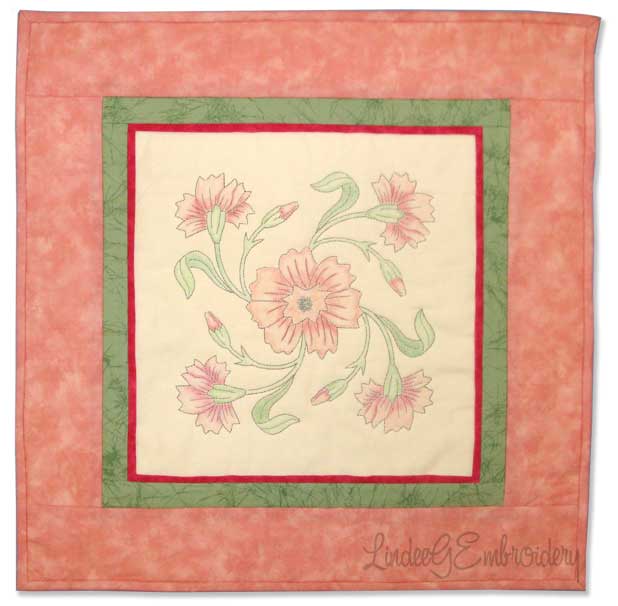 Project Description
Month seven's topic in the Echidna PIE Embroidery Training Series is color theory and adding color via other media. I've used all sorts of media including paint, ink, pens, crayons, paintstick, and dyes.
For this project, we'll use colored pencils since they're inexpensive, easy to use, readily available, and require no cleanup or special prep.
Redwork designs offer an easy way to get into coloring embroidery. If you've ever colored in a coloring book, you can do this. And, it's even easier—the lines are raised!
There are two birth month flowers for January. The Carnation, used for Australia, an addition to being the first birth month flower of the year is also the first-anniversary flower.
Carnations can be found in a wide range of colors, and while in general, they express love, fascination and distinction, virtually every color carries a unique and rich association.
The alternate birth month flower is the snowdrop which symbolizes new beginnings and hope because they typically bloom at the end of winter and announce the approach of spring.
I've used the Australian flowers for all the projects in this series. The projects are designed be used with any appropriate design. Even if you don't make the actual project, I encourage you to try out the techniques—you'll learn so much!
Credits
Designed and made by Lindee Goodall (12/13/2014)
Products Used
Related Articles