Ok, so I've been going on and on about building blocks in my free weekly Generations Workshop webinars at embroidery.com. In fact, I'm becoming quite addicted to making them and designing with them. So, you just might be curious…
WHY I LOVE BUILDING BLOCKS
Why do I love them? Let me count the ways…
They're easy to access on the handy Building Blocks tool bar
They're easy to organize – just create folders as you desire
Because they are recognized as native Generations files, you have full control over size, stitch type, etc.
They are perfect for learning to digitize because they are typically small, simple items
They make it easy to create unique and interesting designs quickly
They can add a custom touch to a purchased design
They can also be used to create frames for monograms
LEGOS FOR EMBROIDERERS
I like to think of building blocks like Legos. Small elements that you can combine to build bigger designs. During last night's webinar, I was surprised at how few people have even used them!
Generations comes with a whole heap of them! Really useful ones like small, hand-crafted letters in both satin and fills and basting blocks should not be overlooked! And lots of fun ones as well.
GREAT FOR FIRST TIME GENERATIONS USERS
Combining pre-made building blocks and using the various tools on the Object bar–especially the super-align tool–is a great way to get familiar with some of the hidden powers of Generations. This program is not just for digitizing, you know!
GREAT FOR FIRST TIME DIGITIZERS
Learning to digitize can be overwhelming (I can help you with that!) so starting with small, simple designs can prevent frustration and overwhelm. Find some simple elements that might make good add-ons to other designs. Think in terms of icons on your computer. Not necessarily their size but their simple shapes and colors. Holidays and seasons are a great theme for starters
GREAT FOR CREATIVITY
When I owned Cactus Punch, we digitized thousands of designs over the years. Some were very elaborate scenes and while beautiful, you can't embroider them too many times.
Over time, the designs I used the most were the ones that were small and simple that I could combine and recombine to make new compositions. Collections like that are worth their weight in gold and you'll use them over and over. Those are the types of designs you want for building blocks.
VALUE OF GETTING NATIVE FILES
It's rare for digitizers to make their native files available. Generally, only machine formats are made available to the consumer. Why? For one, the native file requires the use of the same program that created it. Secondly, providing only stitch files provides a bit of protection for all the digitizer's hard work because working with stitch files is not nearly as easy as working with a native format.
WHAT IS A NATIVE FORMAT
I go into depth on file formats in Unit 3 in the Learn to Digitize Training Series. For now, let's just say native files are the files your software creates. Stitch files are the files your machine sews.
For Generations users, the native file format is GEN. A building block is a special case GEN file and has an MNG format. Once made into a building block, you cannot double-click it to open in Generations; you must access it from the building block bar.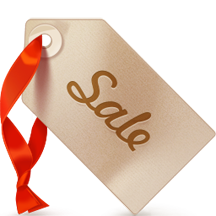 A WORD ABOUT SPECIALS, SALE PRICES & COUPONS
Please pay attention to post dates and any specials listed in posts. Special pricing is for a limited time and may be repeated at some point.

Specials, sales, and freebies are always announced in the newsletter. Signup to get notifications of specials, new items, and freebies.

Additionally, shop wide coupons may be available to apply to any regularly priced items.

Coupons generally only apply to regularly priced items, not items already marked down. If your coupon doesn't work, this may be why.
WHERE TO GET NATIVE FILES
It is very hard to find GEN files available either for free or for purchase. Your best bet is to look for the few digitizers who create building blocks. I currently have 8 collections of building blocks, each composed of twenty related designs per collection (click to see images);
Update: Individual designs from these collections are now also available in stitch file formats only. Collections have been revised to add in stitch files for non-Generations embroiderers.
TRY SOME OUT FOR FREE!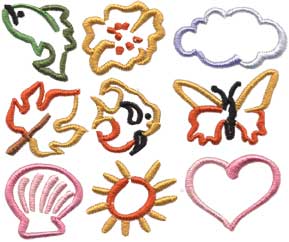 Want to try out a mini sampler of building blocks? You can have instant access to these designs, shown here are actual size.
To use use the designs , download and unzip the files and move the folder to Super Tech/Generations/Building Block. Additional instructions are included as a text file with the download. Multi-format standard machine formats also available.
Licensing Agreement: These designs are copyrighted by Lindee G Embroidery and may be used in any projects (sold or personal). You may not share the digital files in their original or converted formats or include them in digital files that you share or sell.
FAQS
When I double click the .MNG file it won't open.
That's correct. Building Blocks must be accessed from the Building Blocks bar in Generations.
I put the files in the Building Blocks folder but I still can't see them on the Building Blocks bar in Generations.
The files must be in a folder in the Building Blocks folder and the folders cannot be nested.
How do I use these files if I don't have Generations?
While you can't use MNG files with other programs, these designs have been converted for non-Generations owners. Just use them as any standard design file
RELATED ARTICLES
Learn to Digitize with Generations