Welcome to April. Spring is just around the corner bringing with it new birth. Easter is also this month so to celebrate, here's a cute little bunny egg for you to stitch up.
COLOR SEQUENCE
All colors listed are Hemingworth, other matching colors listed in the included text file.
Design converted with Convert It Mac, digitized in Generations (not auto-digitized). This color sequence information is included as a .txt file with the download. Formats included: GEN, DST, EXP, HUS, JEF, PCS, PES, SEW, VIP. (ART not available.)
Note for Generations users: This design has embossing in it. Embossing lines don't "stick" to the design. If you resize or copy and paste the design, the embossing may shift or be lost.
49.80 mm x 79.80 mm : 10952 Stitches
1: Hem. 1197 Iceberg Blue, 4036 st. 9.9 m.
2: Hem. 1007 English Rose, 237 st. 2.0 m.
3: Hem. 1063 Pale Caramel, 4859 st. 16.4 m.
4: Hem. 1007 English Rose, 316 st. 1.9 m.
5: Hem. 1062 Honey Butter, 380 st. 2.6 m.
6: Hem. 1009 Rosy Blush, 176 st. 1.3 m.
7: Hem. 1001 Pure White, 491 st. 3.1 m.
8: Hem. 1202 Azure, 87 st. 1.0 m.
9: Hem. 1000 Classic Black, 378 st. 1.4 m.
GET ME THE FREE DESIGN!
Free designs are updated monthly (mostly) and may not be available forever. To get notified of new designs, sign up using the form in the sidebar.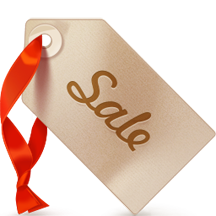 A WORD ABOUT SPECIALS, SALE PRICES & COUPONS
Please pay attention to post dates and any specials listed in posts. Special pricing is for a limited time and may be repeated at some point.

Specials, sales, and freebies are always announced in the newsletter. Signup to get notifications of specials, new items, and freebies.

Additionally, shop wide coupons may be available to apply to any regularly priced items.

Coupons generally only apply to regularly priced items, not items already marked down. If your coupon doesn't work, this may be why.
RELATED ARTICLES