With COVID-19 social distancing restrictions in place this year, back to school just got even crazier. Many kids are now forced into distance learning, which is particularly hard on the very young.
A young nephew of mine is just starting kindergarten, and because his parents are considered "essential" (I certainly think so!), he's required to have his own computer and sit in a large cafeteria spaced out from a range of other students while being monitored to learn on his own! He can't even read yet! How is that supposed to work?
You Can Still Make it Fun!
You can still make back to school fun with some easy accessories.
The smaller projects make great accessories to clip onto a backpack.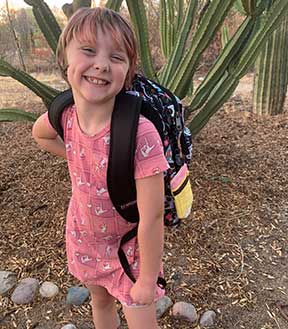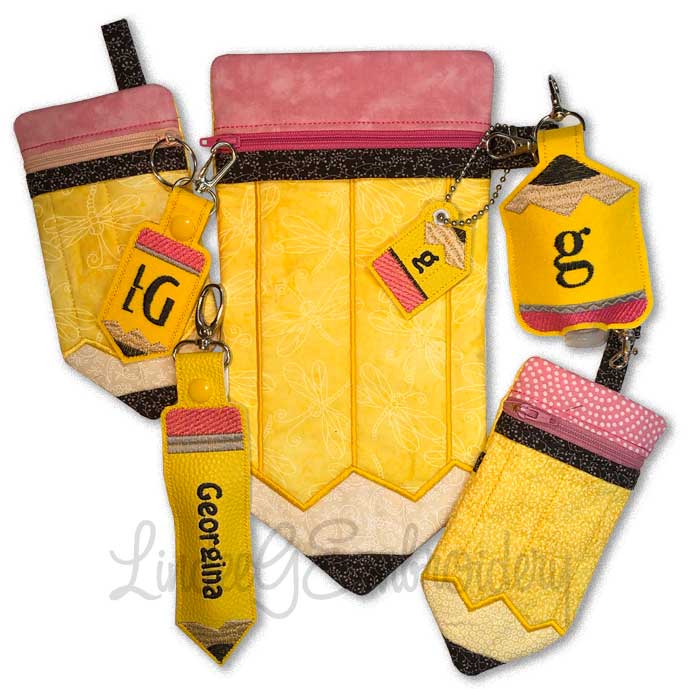 While this photo shows personalized versions of the snap tab projects, all of these designs come "blank" and ready for you to add a name, monogram, or other insignia or design of our choice.
The large bag requires a 200x300mm sewing field while the others can all be completed within a 130x180mm sewing field ("5×7 hoop")—2 even in a 4×4 hoop.
The pencil case in-the-hoop zip bags do have a lot of steps but really the embroidery machine does all the work for you. You just have to place the fabrics down at the right time and place. I show you how in this video.
Not Just for Little Kids!
While I've colored all the originals in "school bus yellow," there's no reason you can't use other colors.
You can easily use other colors for any artist or designer in your life. How about purple?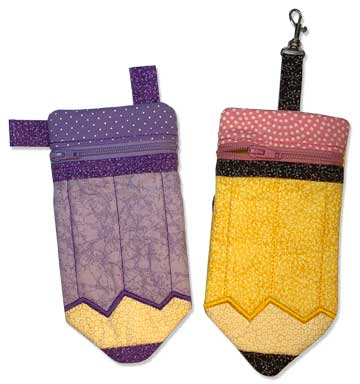 Watch How to Make the In-the-Hoop Pencil Case
Too Much Work? Try These!
The 4 snap tab accessories are even easier! They all follow the exact same process so once you know how to make one, the others are a cinch! Watch this video to see how to make them:
Watch How to Make Vinyl Snap Tab Projects
To Pocket or Not
Any one of these projects can have a back pocket. In the pencil case video, you'll see tips for adding a back pocket to either size and how to reduce bulk on the smaller version.
The two 5×7 snap tabs have placement marks for best placement. You will want to use the one for the hand sanitizer project since the snap is added to the pocket but the lip balm one is more flexible.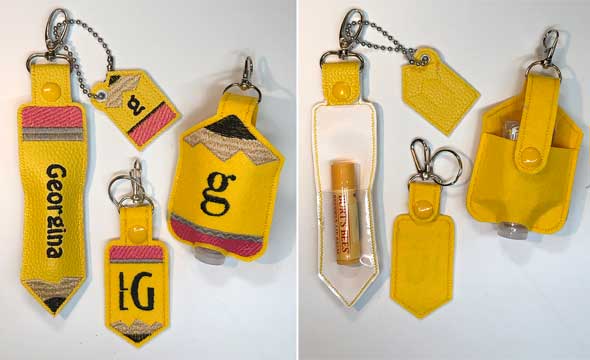 Complete Written Instructions + Video Tutorials!
Of course, fully illustrated instructions are included for both the bag and the vinyl projects.
I also provide tips for adding designs to vinyl and simple customizations you can do to your bag.
Also included are fully annotated worksheets for each project that include cutting dimensions and simplified stitching directions.
Use this as a quick "cheat sheet" once you know how the project is made.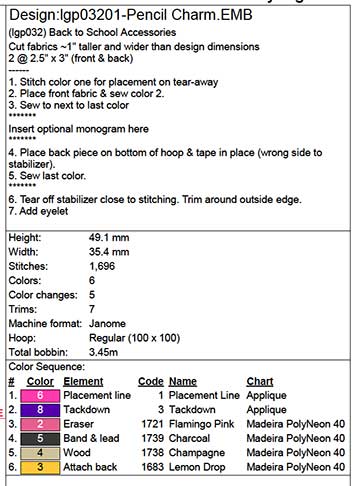 Personalizing Your Projects
I've personalized all the smaller accessories in this set with a name or monogram. This is not a difficult thing to do. You can even do it at your machine using built in lettering.
Personalizing Tips for Hatch Users
If you have any level of Hatch from Personalizer and up, download and open the EMB version. (I recommend using New From Selected to open it) and use the Lettering or Monogramming tools to add your lettering. On the projects that have been rotated to fit a smaller hoop, you can either "unrotate" them or rotate your text to fit.
Composer and Digitizer users should then move the additional lettering to sew before the last color. I made my lettering a different color in the software so I can make that choice later.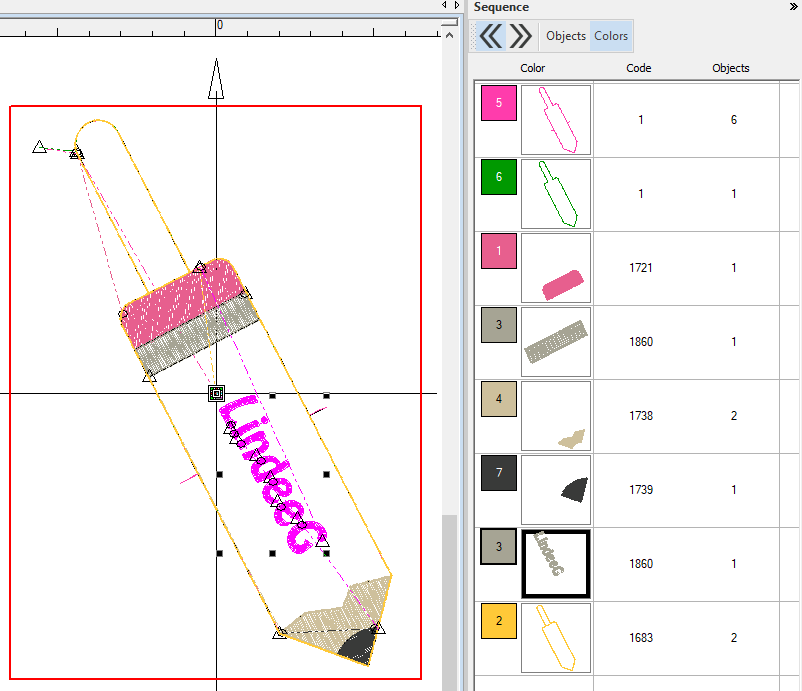 Save your design as .EMB and then export for your machine. EMB formats can be edited for a new name.
I used the Hobo font on the lip balm case.
Extra Tip For Adding Designs to Vinyl
Normal density designs are not a good choice for vinyl, leather, and similar "fabrics." There's just no "breathing room" for packing in extra thread.
To avoid cupping, distortion, or even possible "cutwork," you'll get a better result when adding designs that are less dense.
In Hatch, you can apply Auto Fabrics and choose the Leather – Suede software.
Other programs may have a similar feature to reduce densities.
TIP: If you read my book, The Embroidery Recipe, vinyl is a good example of the "overflowing bathtub" effect.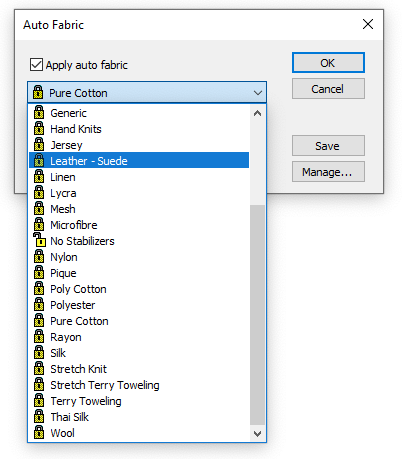 IMPORTANT!
These designs have already been optimized for vinyl and leather so you may wish to apply auto fabric settings to the design in a new file before adding the optimized version to the finished design to avoid modifying the original stitches.
Personalizing Tips for Embrilliance Users
With Embrilliance, simply open the format you normally use. Add your lettering and make it a different color for flexibility.
BE SURE TO SAVE AS .BE in addition to any machine format. BE formats can be edited for a new name.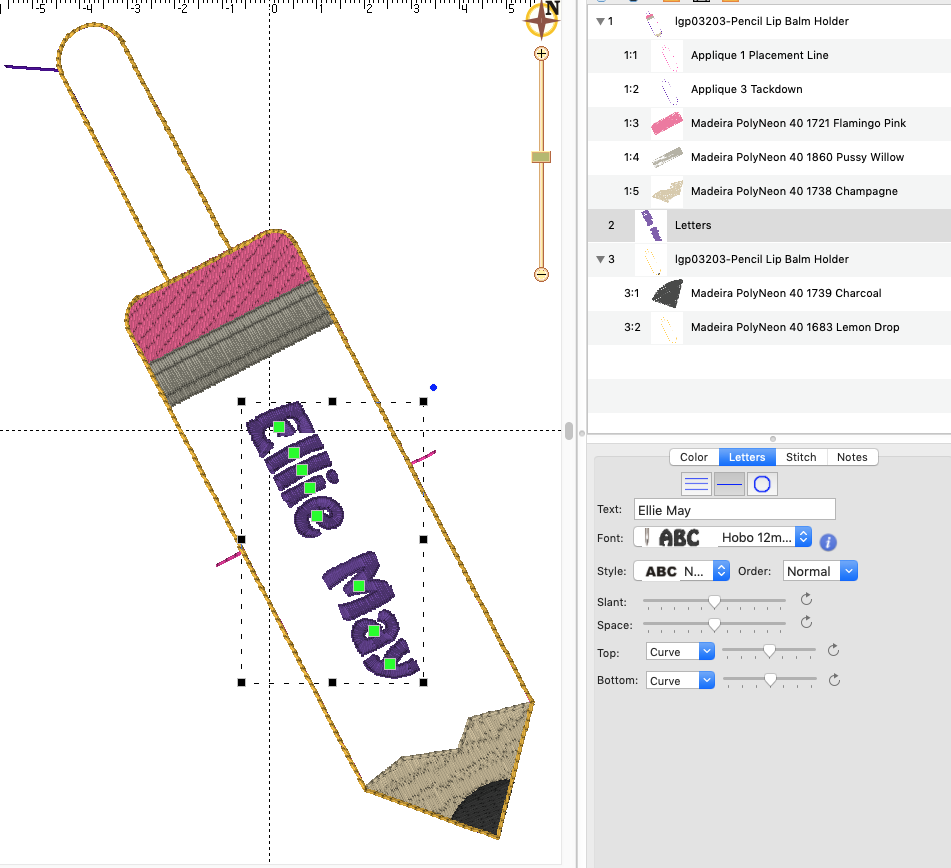 Get the Hobo BX Font Here:
download the Hobo font here: The 12mm size is perfect.
One reason I like the Hobo font is that the lower case letters have no descenders that extend below the baseline. I use Hobo on a lot of projects!
What About Other Software?
Depending on your software's capabilities, you should be able to do something similar to one of the above programs.
Caution About Adding Names to Items
Think twice about adding names to items that are visible to the public.
You don't want your third grader clipping her lip balm holder to the outside of her backpack where a stranger can read it and call her by name.
When You Can't Resequence in Software
Hatch Personalizer users can't resequence  but don't let that small issue stop you from adding a name or monogram.
Load your design to the machine and then you'll just need to sew up to the original last color (outline that attaches everything) and then advance a color to sew the lettering. 
At this point, you'll be at the end of your design. Restart the design and advance to the outline and sew it and stop.
This process also works for adding lettering at your embroidery machine.
Use the Coupon Code & Save $10
There's a coupon code included in the video description to save $10 off the regular price. For those who missed it, here it is: LGP032-10OFF. This code only works if the product is at regular price.