Quilted Corners Inked Wallhanging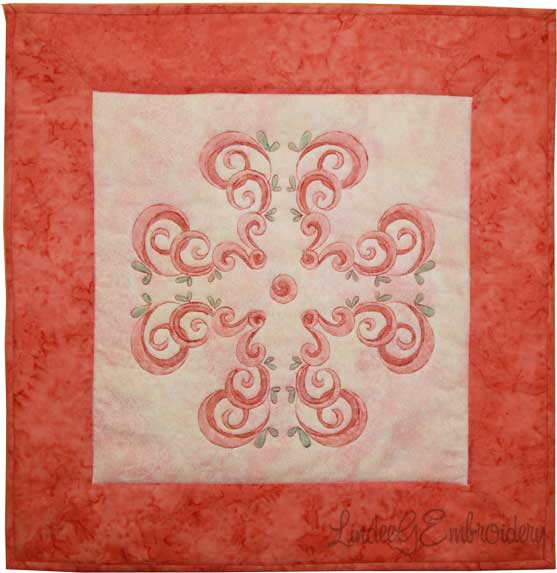 Project Description
I love working with mixed media or multi-media as it's also known. Quilting designs and redwork designs are particularly well suited for adding color with ink, paint, pencils, or other media.
For this project, I took one design and duplicated and rotated it three more times to create a block. I thought the center looked a little empty so I pulled out a swirly circular element, enlarged it, and placed it in the center.
Rather than the usual 40wt embroidery thread, I stitched with 0Wt Sulky Blendables. Additional color was applied with Tsukineko Inks, which dry soft and are permanent when heat set.
This was just a small sample project to see how I liked working with the inks for quilting. Small projects like this let you see how various designs and materials work and whether you like the process and the finished result.
Finish the center with a border and binding or turn it into a pillow cover. One less UFO in your stash!
Credits
Designed and made by Lindee Goodall (4/25/2011)
Products Used
Related Articles