Winter Teddies Quilt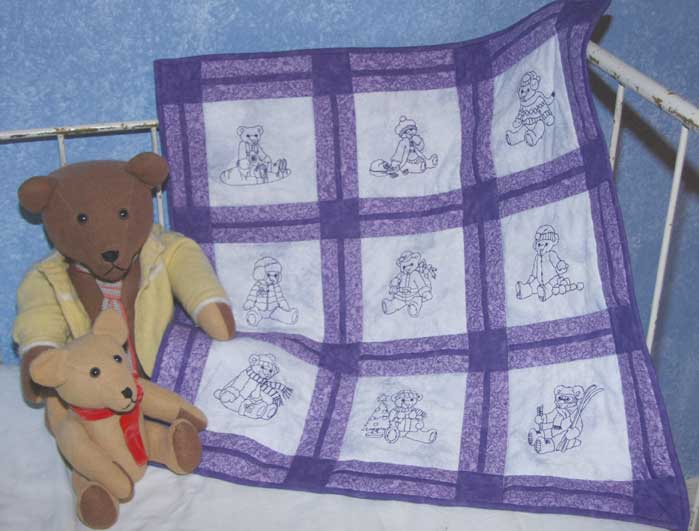 Project Description
Who said bluework designs can't be purple? Or any other color for that matter?
This small baby quilt or wallhanging was stitched "trapunto style" with an extra layer of batting behind the embroideries, which was trimmed back after stitching.
Blocks were then pieced and assembled with another layer of batting and backing. Quilting was done as stitch-in-the-ditch.
The tenth bear design was used for a label embellishment on the back of the quilt. Label text uses Adine Script.
Credits
Designed and made by Ramona Baird (4/11/2011)
Products Used