Basket of Daisies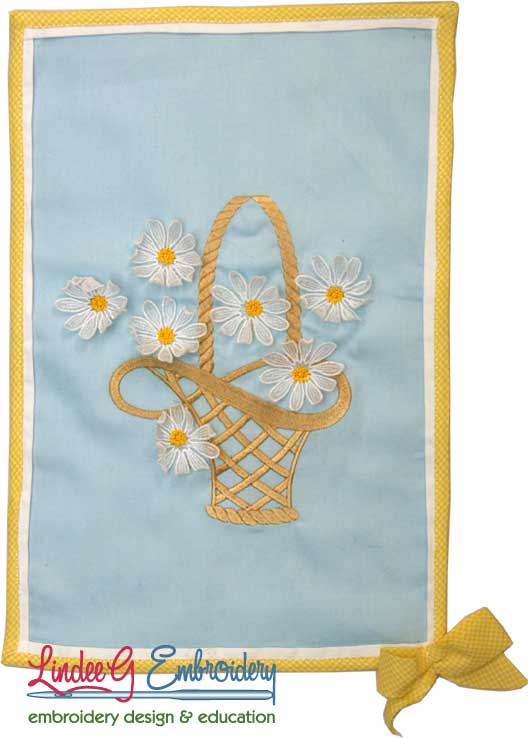 Project Description
It's often wise to make a test piece to see how your project might work out and that's exactly what this one is—a prototype for a more involved project.
Stitch the satin basket then make and attach your 3D flowers. You can stack multiple layers of petals and then stitch them together with the flower center.
Flowers can be made separately and then tacked to your project or you can use the flower center design to stitch the layers together and attach it to the base item in one step.
Credits
Designed and made by Ramona Baird (4/11/2011)
Products Used