Child's Daisy Dress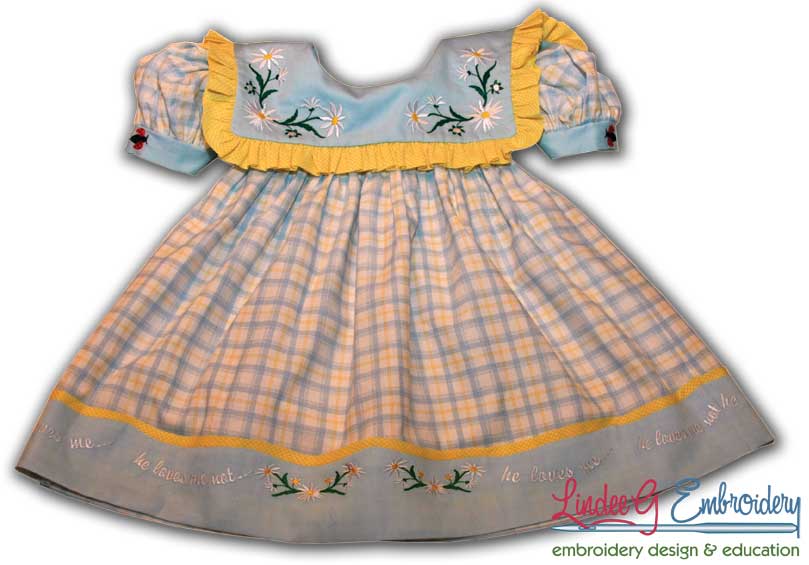 Project Description
Fresh as a daisy, darling little girl's dress with a scalloped Madeira hem, large ruffled collar and puffed sleeves.
Cuffs are embellished with ladybugs in flight while the collar corners are set with daisies. The scalloped hem is mirrored with scalloped phrases of "he loves me" and "he loves me not."
Original dress design by Ramona Baird.
Credits
Designed and made by Ramona Baird (4/11/2011)
Products Used