Bluework Sewing on Wood box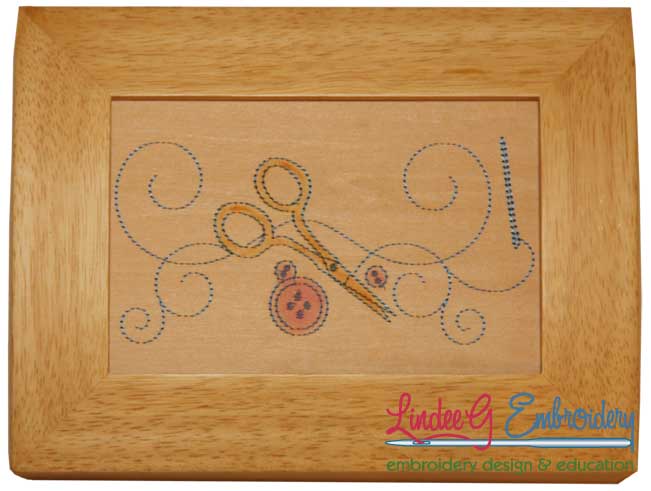 Project Description
Have you tried embroidering on wood? You can!
For this project, I taped a piece of basswood to my hooped cutaway and stitched my design exactly the way I would on fabric.
It's best to select a design that doesn't stitch with the grain of the wood. The stitches parallel the grain, the needle can split the wood and the stitches can sink in and become lost.
Even on this rather swirly design, there are places where you can see places where a few stitches almost vanish.
After stitching, I lightly dry brushed the design using acrylic paints to add just and bit more color.
The finished piece is placed in the lid of a memory box designed to hold a photo.
Credits
Designed and made by Lindee Goodall (4/14/2011)
Products Used
Related Articles