Monogrammed Sweaters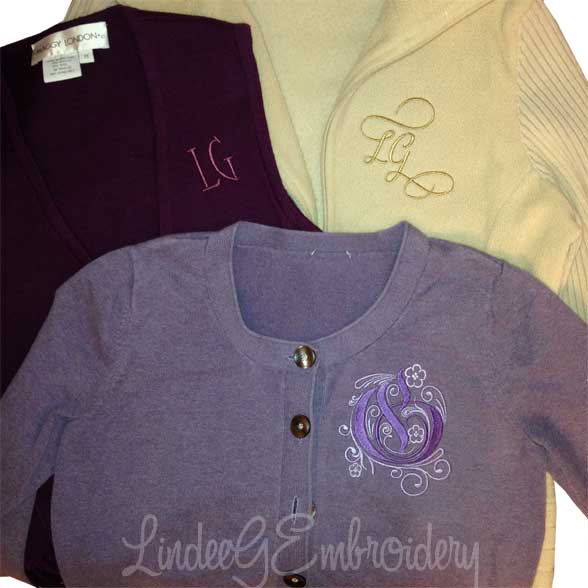 Project Description
Remember the monogrammed sweater sets back in the 1950's? OK, maybe not…Monogrammed sweaters and really, monogrammed anything is HOT!
Even better, with an embroidery machine and the proliferation of monograms and fonts available you can find a style and size that suits any item. Monograms are quick and easy ways to personalize a gift.
Shown here are three items I snagged at the Goodwill store (great place to get practice garments!) and monogrammed:
Upper left: Deep maroon knitted vest, monogrammed with 2 initials (mine of course!) from Eccentric Standard.
Upper right: Beige fleece jacket monogrammed with 2 initials from Zelda. This set has a "regular" italic script and then 5 additional "fancy letter" styles.
Bottom center: Light purple cardigan with oversized decorative monogram from Renaissance Fleurs. This is a 3-color design I stitched in two colors.
Credits
Designed and made by Lindee Goodall (3/13/2015)
Products Used
Related Articles