Aster Quilt Block Portfolio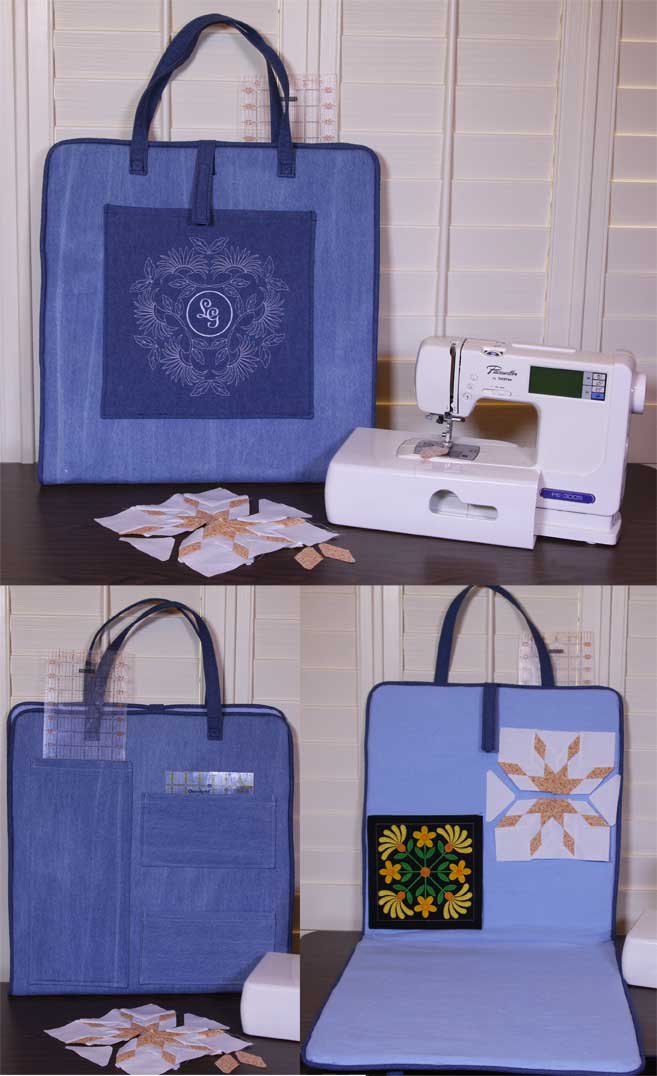 Project Description
One of September's birth flowers is the aster, which in Greek means star and represents love, faith, wisdom and symbolizes valor according to some sources or strength, immunity, and integration according to others.
The other flower is the morning glory, which symbolizes affection.
In this third month of the Echidna PIE Embroidery Training Series, I was asked to design a project using the Starfish Revolution software from Echidna. This program lets you combine and carousel designs and then can print out a layout.
Yes, there are other programs that do similar things. This one works out the hoopings and angles for each section if the design is larger than your sewing field. So this month we'll be expanding on what we learned about perfect placement in month 2.
To keep the stitching down, I chose to work with some of the single elements in the redwork style to build a large medallion and then drop in a monogram.
This is the same intertwined monogram I used on another project a few years back. Create your intertwined monogram and you'll find lots of places to use it!
If you're a quilter, you'll love this oversized portfolio. It's perfect for toting projects to bees or classes and you'll have pockets to carry and protect all those unwieldy rulers.
Credits
Designed and made by Lindee Goodall 8/7/2014)
Products Used
Related Articles
Related Videos