Aussie BOM Birth Month Flowers of the Year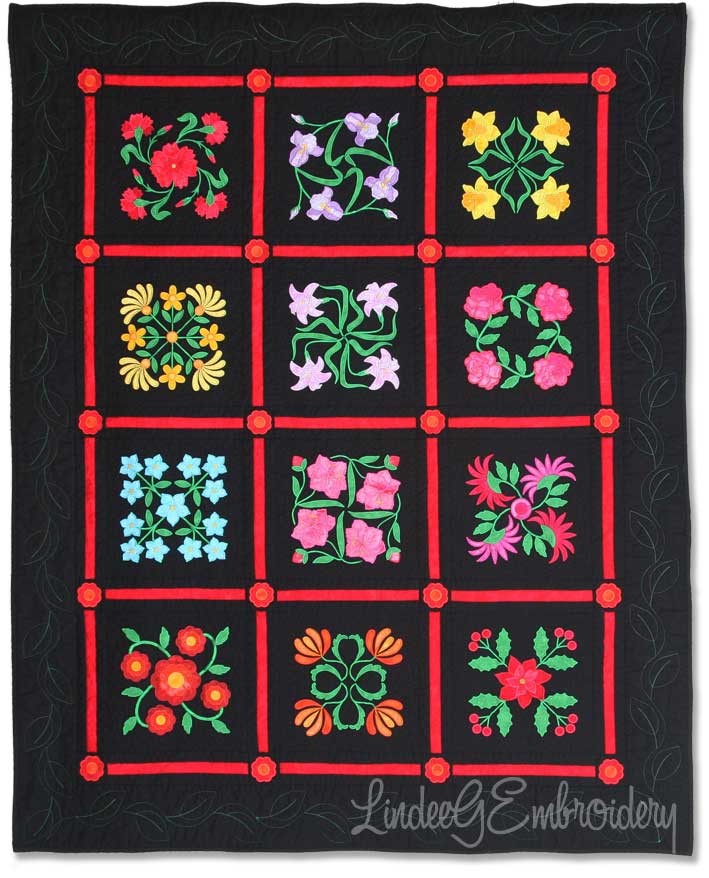 Project Description
For this quilt, I chose a vibrant, contemporary color scheme placing bright batiks on a solid black background.
I pulled out one of the Marigold petal layers and used it for cornerstone. The sashing is composed of a strip of red sandwiched between two black ones to give a nice pop of color.
The quilt is lightly stipple quilted around the appliques and the borders are quilted with a vining leaf pattern. Local long arm quilter Barbara Angerhoffer did the quilting while I did the rest.
Contrast this quilt with the more vintage look on the U.S. version. There are five blocks that are the same between the two quilts.
Instructions are included for making the quilt in a bonus month 13 in the Echidna Pie Training series.
Credits
Designed and made by Lindee Goodall (10/15/2014)
Products Used
Related Articles