Appliqué Baby Animals Quilt 2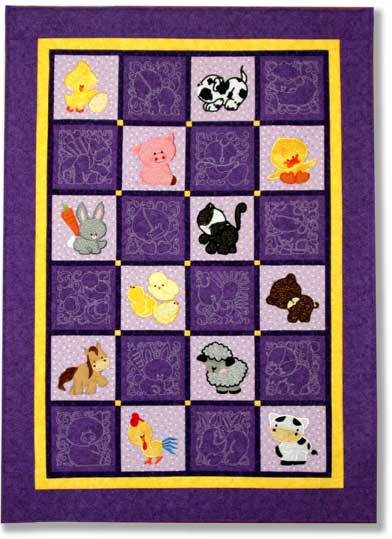 Project Description
Another variation on the continuous line Quilted Baby Animals designs; this quilt uses the smaller appliqued and stipple quilted blocks combine with its corresponding mate from the original set.
Finished blocks here 6″ and the finished quilt is 34.5″ by 47″.
Again I've used quilt-as-you-go to assemble the quilt this time using narrow sashing strips. I love the bolder colors on this quilt!
Credits
Designed and made by Lindee Goodall (10/24/2017)
Products Used
Related Articles