Victorian Crazy Patch Wall Hanging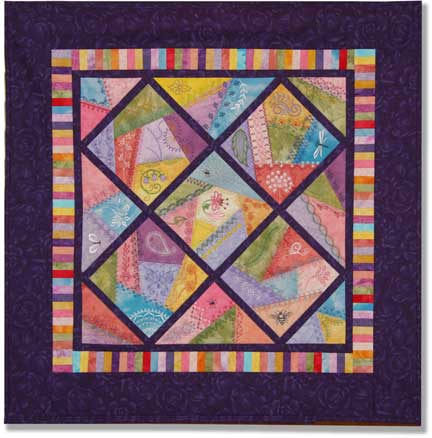 Project Description
There's just no way I would have done an embellished crazy patch project like this any other way!
By digitizing all the crazy stitches, I could work them out before I ever stitched and having my embroidery machine do all the piecing and embellishing made the only time consuming part be the fabric and thread selection!
The border was digitized to match the width of the sashing strips (1/2″ wide finished) so that too is "automated."
And yes, this yet another quilt as you go project.
Finished size is 26 x 26″
Credits
Designed and made by Lindee Goodall (10/31/2017)
Products Used
Related Articles