Embroidery friends have been after me to do one of those pieced embroidered quilts that have become so popular—you know, one of those over sized scenes that are broken into little squares for embroidering in a small hoop and then pieced into a giant embroidered quilt.
While I do admire them, all I could think of was all that stitching for the sample I'd have to make and it just totally turned me off.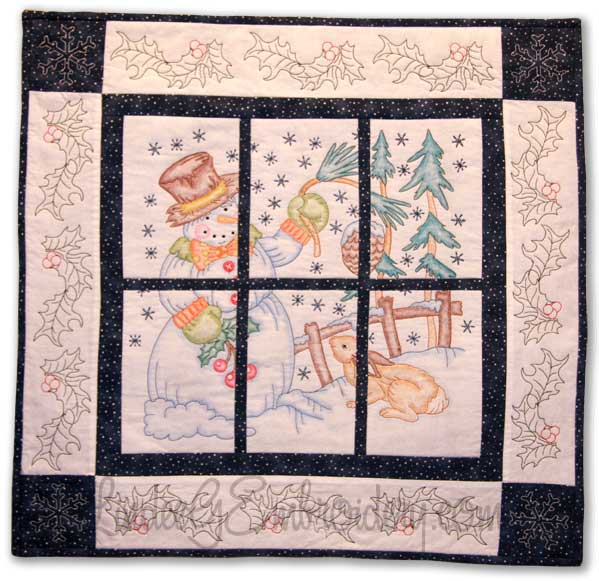 ALTERNATIVE METHOD QUILTS & EMBROIDERS IN SAME STEP
Instead, I took the idea and used a more open design that could be stitched in much less time to create the Winter Friends wall hanging you see here, shown in two versions. The first one I did was a "color line" version—essentially a line art or "redwork" design done in colors.
After stitching, it didn't seem to have much "pow" so I used colored pencils (good old inexpensive Crayola) to color in the areas. I really love how it turned out and like it much better than if I had filled in the areas with stitches!
A second version was digitized monochromatically, which you see here as redwork. Each wall-hanging is approximately 23″ x 24″.
The narrow sashing simulates a window frame through which you are viewing the outdoor scene and covers the join area of the six embroidered panels in the center. This method makes the project slightly more forgiving on matching up those panels.
Another difference with these wall hangings from other pieced embroidered panel quilts is that I stitched all the way through the top, batting, and backing so that the stitching also acts as quilting. The borders are pieced on in a quilt-as-you-go manner and then the holly is embroidered.
Once the embroidery is done, all you need to do is add the label and binding—no more quilting or stitching is needed!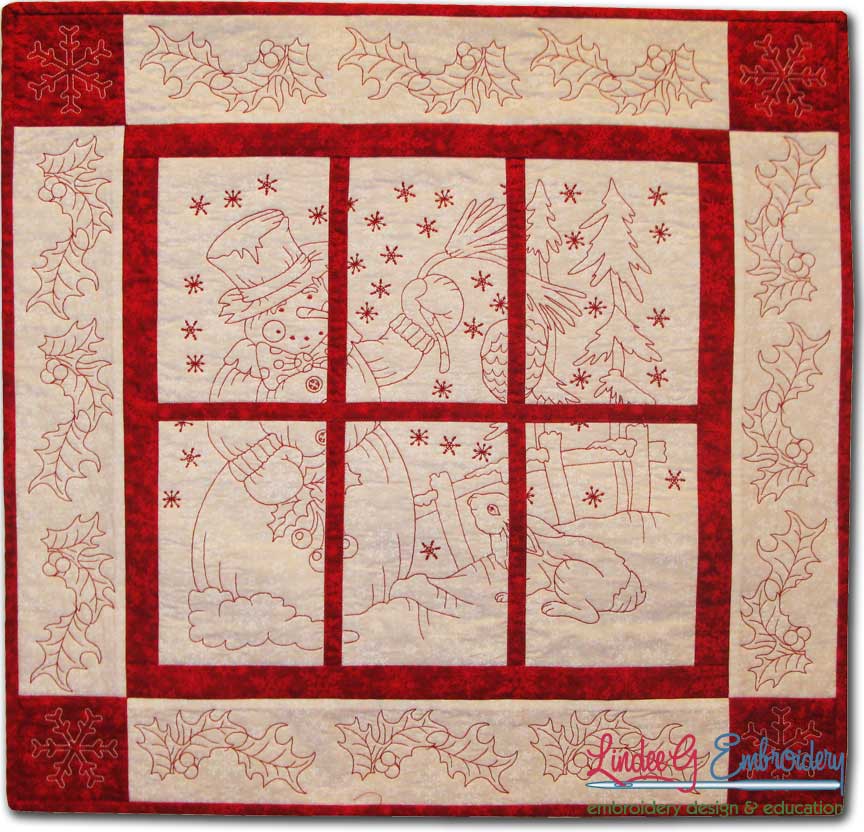 MY AFFILIATE LINKS DISCLOSURE
Hi everyone. Just to let you know that some of the links on this site are affiliate links. What that means is that if you click one of them and buy something… I get a commission. It doesn't cost you anything extra and I only recommend things that I've tried and tested, so please, please, please… use my links.
Fine Print: Lindee G Embroidery is a participant in the Amazon Services LLC Associates Program, an affiliate advertising program designed to provide a means for sites to earn advertising fees by advertising and linking to amazon.com. Lindee G Embroidery is also an affiliate for Embroidery.com, Nancy's Notions, Embrilliance, and Craftsy. If you purchase something through one of those links I may receive a small commission, which helps to offset the cost of running this site. 🙂
COLORING IS EASY!
I found the color process easy, fun, and relaxing. Lightly color in areas and then build up the color for darker areas. I didn't do any fancy shading or blending techniques on this one, just colored away! If you ever colored in coloring book as kid, you can do this!
With an application of textile medium is color is permanent. I did to a test on swatch of fabric with and without the medium and while the colors didn't run on the "naked" area, they did fade a bit. I list all the colors I used from the 50-pencil pack of Crayola in case you are color-phobic.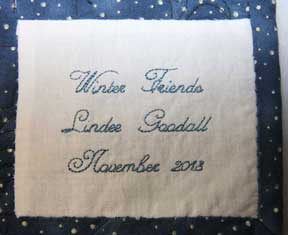 ILLUSTRATED STEP-BY-STEP INSTRUCTIONS!
Full instructions are included with the project plus I've included an extra bonus lesson for those of you with large sewing fields on how to combine the designs (sized for 5 x 7″ hoops) to sew with fewer hoopings. The process I cover is one I use a lot and although I illustrate it in Embrilliance Essentials, you should be able to adapt the process to your own customizing program.
For the label, I used the Adine Script font, which is a BX file for Embrilliance and Embroidery Works products.
GET STARTED ON YOURS NOW!
You can download this Winter Friends Colored & Quilted Wall Hanging project, which includes 16 embroidery design files, 2 instructional PDFs, and full size placement templates. Now through Christmas Eve, you can save 50% on this collection!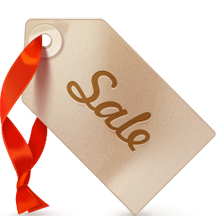 A WORD ABOUT SPECIALS, SALE PRICES & COUPONS
Please pay attention to post dates and any specials listed in posts. Special pricing is for a limited time and may be repeated at some point.

Specials, sales, and freebies are always announced in the newsletter. Signup to get notifications of specials, new items, and freebies.

Additionally, shop wide coupons may be available to apply to any regularly priced items.

Coupons generally only apply to regularly priced items, not items already marked down. If your coupon doesn't work, this may be why.