Whoo's Got Your Reader?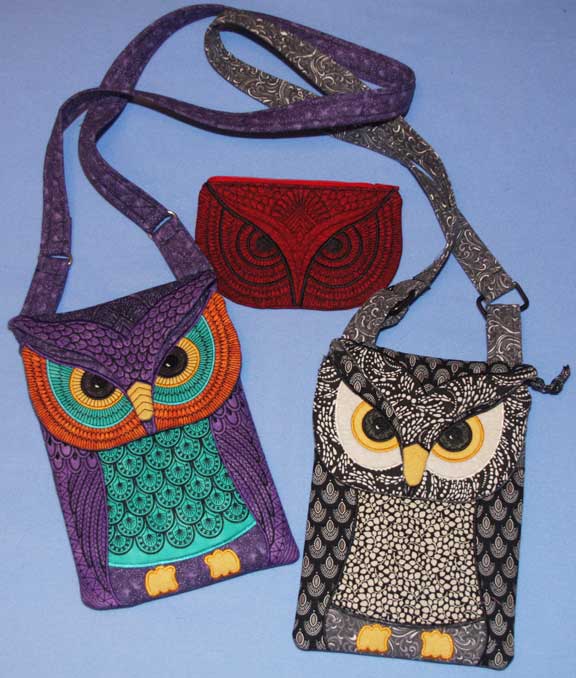 Project Description
This project is designed to be stitched in a 5×7″ hoop. It's not completely constructed in the hoop; you will need to do some sewing to assemble it.
The face flap can be stitched as a standalone project, which can be fully finished in the hoop.
This padded bag will fit a mini reader and my iPhone 6s (larger type mobile phone) will fit in the front belly pocket. It's a snug fit and if you have a bulky case, yours may not fit.
This project is rather tricky to finish and you do need to have experience with sewing.
Credits
Designed and made by Lindee Goodall (2/6/2014)
Products Used
Related Articles