Snowman Pillow Topper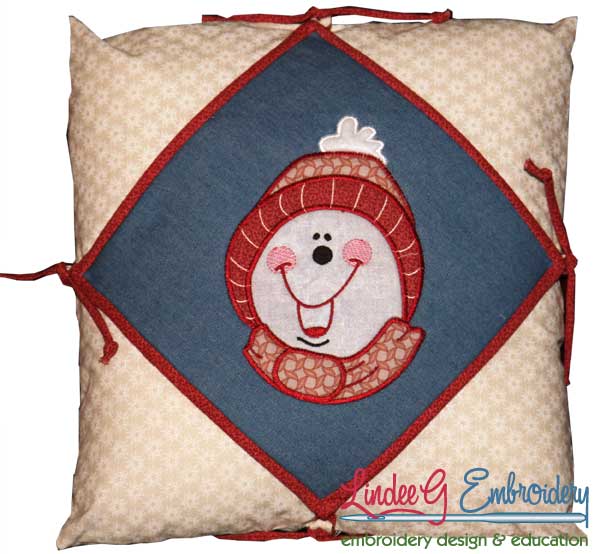 Project Description
Removable pillow toppers are a great way to decorate seasonally and affordably!
Start by making a basic pillow cover (this one is an envelope style) and attaching small "belt loops" to the center of each side. I simply made a tube of the same cover fabric for this purpose.
I appliqued my design (Snowman 1 from Deck the Halls) onto denim then added a layer of thin batting and backing and bound the edge as for a quilt. The back could easily be a design for say, Valentine's Day.
Ties made out of tubes matching the binding fabric are added to the corners to allow it to tie onto the "belt loops" of the pillowcase.
These pillow toppers are not only a great way to quickly and easily dress a basic pillow, they're also a perfect use for sample sew-outs, unused quilt blocks or just a piece of printed fabric!
Credits
Designed and made by Lindee Goodall (10/22/2011)
Products Used
Related Articles