Ring Bearer Pillow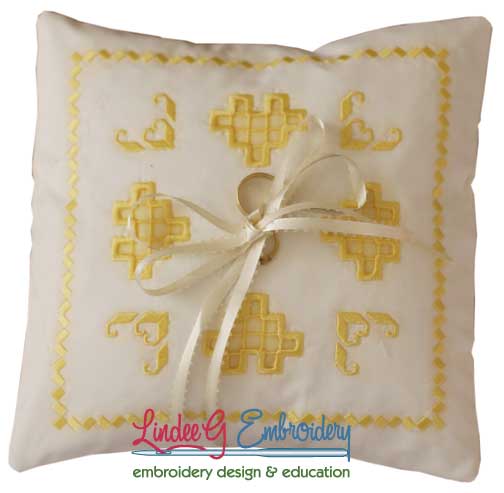 Project Description
For this little ring bearer pillow, I hooped line with chiffon for a reverse applique technique instead of an open cutwork design to prevent the rings from getting caught in the design.
This project is relatively quick and would make a unique and thoughtful gift for a bride-to-be. You could further personalize it with names, dates, or a monogram on the reverse side.
A Quick Project is available with just the designs for this elegant pillow or get it in the Hardanger Bundle collection.
Credits
Designed and made by Lindee Goodall (7/18/2010)
Products Used
Related Articles