Perfect Man Apron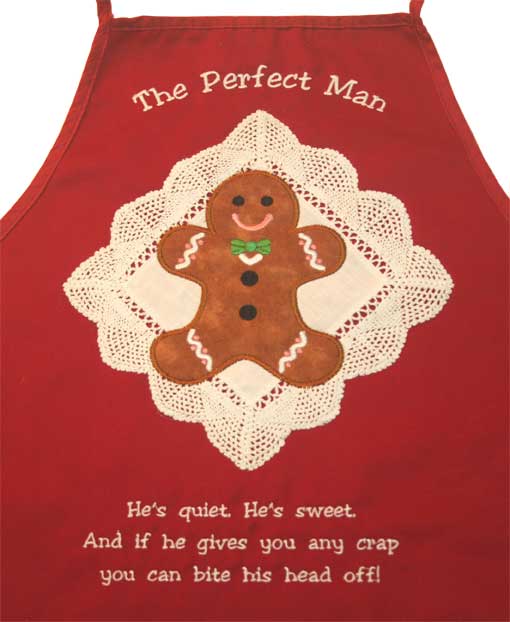 Project Description
I used a purchased apron and prepared it for embroidery by appliquéing a doily using a zigzag stitch and invisible thread.
If you only have a 5×7″ hoop, you'll need three separate hoopings to complete the stitching for the top lettering, the applique, and the bottom lettering.
Since the three designs are distinct, close enough hooping is just fine.
Have a larger hoop? You can combine the 3 designs and stitch in one hooping.
There are various versions of the text portion so you can also customize for the "Perfect Woman."
I stitched this same design on a sweatshirt for a friend and got a lot of "make me one" comments. The apron always draws chuckles at shows!
Credits
Designed and made by Lindee Goodall (8/8/2009)
Products Used
Related Articles