Pastel Napkins for a Spring Table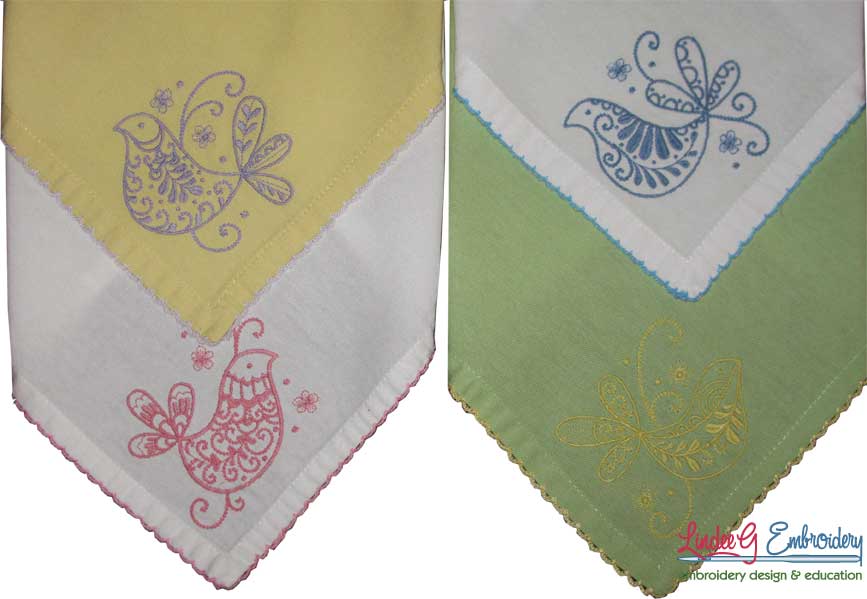 Project Description
Light-weight, open and airy designs are perfect for smooth fabrics. These designs are single-color and if you choose a matching bobbin thread, they'll look great on either side of your project.
I chose cotton thread for these purchased linen napkins and coordinated my thread colors with the crocheted edging. These designs are fun and whimsical without looking too cartoony and are perfect for casual spring and summer tables.
Placing a design in the corner the way I've done these requires a few tricks.
Credits
Designed and made by Lindee Goodall (3/12/2013)
Products Used
Related Articles