Fuzzy Wuzzy Ducky Quilt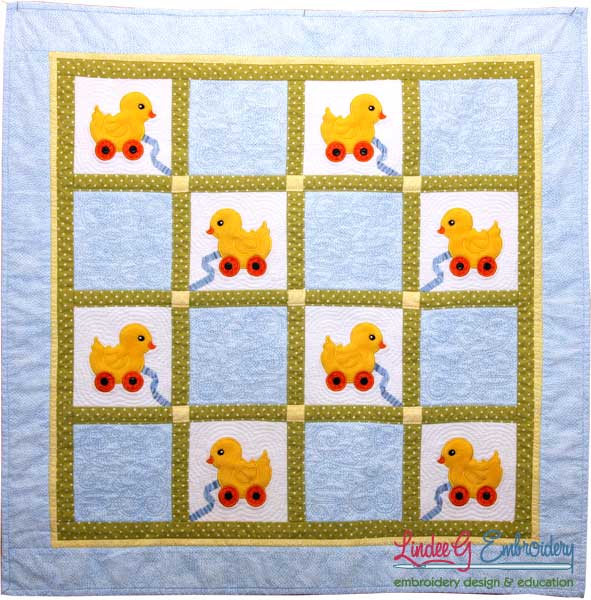 Project Description
Darling baby quilt using just the duck appliques and coordinating quilting designs.
All the blocks are quilted in the hoop and then assembled using a piece as you go technique. PAYG works best on smaller quilts and becomes really unwieldy on larger ones.
For more details on this project, please see Fuzzy Wuzzy Ducky Quilt post linked below.
Credits
Designed and made by Lindee Goodall (3/12/2013)
Products Used
Related Articles