Lace Heart Box & Sachet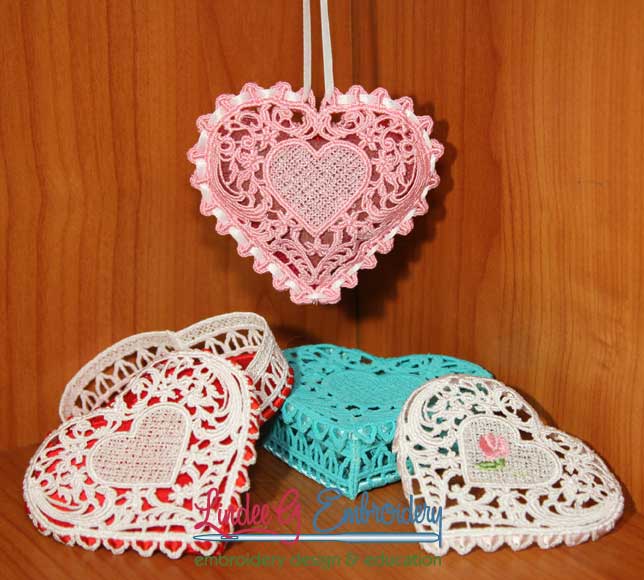 Project Description
This free-standing lace heart box or sachet can be stitched in hoops as small as 4×4 but you will have to piece the box side panels.
Applique panels are included for inserting into the box lid and bottom. An additional heart design is included for the sachet liner.
Hand or machine stitching is required only to connect the side panels to make them continuous. The box bottom is laced to the sides with ribbon.
A small area in the center of the heart is digitized so that a small monogram or small design (a tiny rosebud is included with the set) can be added.
Includes 16 pages of fully illustrated step-by-step instruction PDF for embroidering lace, assembling the box and sachet, and creating free-standing applique.
Credits
Designed and made by Lindee Goodall (2/7/2012)
Products Used
Related Articles