FSL Heirloom Angel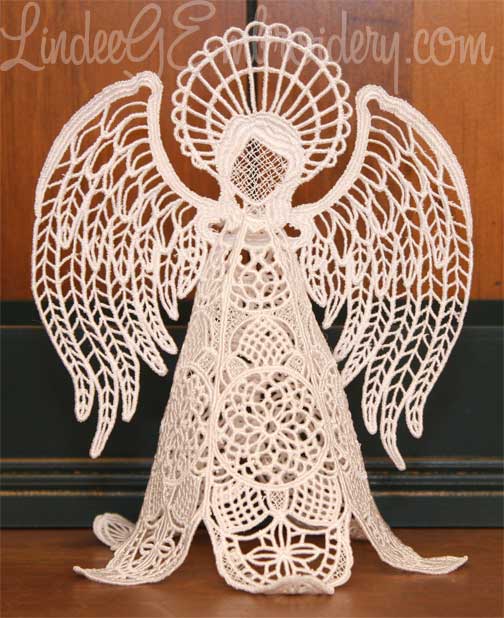 Project Description
This exquisite heirloom lace angel is composed of two pieces. Her skirt "buttons" up the back and the head and wings nestle into slots in the skirt. She can be easily unbuttoned flat for storage or shipped.
If you have a large hoop (200x300mm), she can be sewn in two pieces with no jumps or trims in just one color. She's also split for smaller (5×7 and larger) hoops where you'll need to do a bit more work to put her together.
This is a high stitch count design but with a smooth-running machine and a large hoop, she shouldn't require any fussing once she starts stitching.
Perfect as a tree topper or a mantle decoration, angels are becoming popular as year-round decorations, not just for Christmas.
Credits
Designed and made by Lindee Goodall (12/12/2011)
Products Used
Related Articles