Halloween Luminary Bags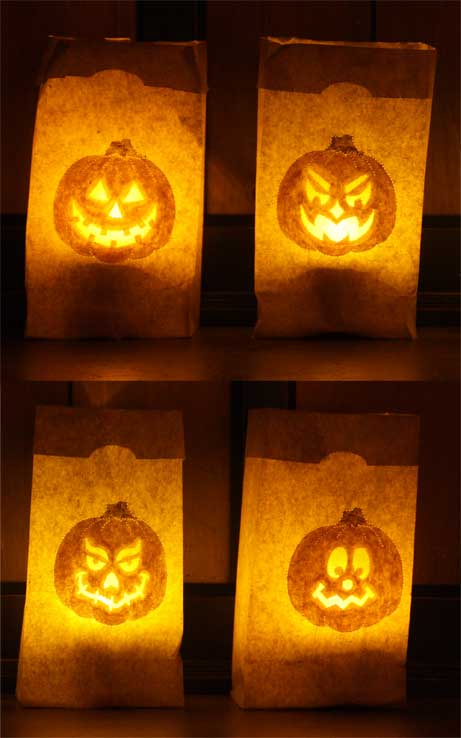 Project Description
I was playing around with punched tin designs and when I got the idea for making these luminaries. If you think we designers just sit down and whip something out, you're woefully mistaken!
Even when an idea pops into my head, it still takes a while to figure out the best approach and work out all the details!
This project is about as inexpensive in materials as they come: paper lunch bags. You don't even need any stabilizer or thread!
I did try making my own bags by cutting up grocery bags, stitching, and then folding into a lunch bag size but in the end, the lunch bags performed better.
The other supplies you need to finish the bag are also quite inexpensive – a bottle of acrylic paint, a small brush, and a common household product everyone is likely to have on hand.
I lit mine with battery operated "candles." When Halloween is over, simply fold up the bags for next year!
Credits
Designed and made by Lindee Goodall (10/17/2013)
Products Used
Related Articles