Easy ITH Stuffie Bunnies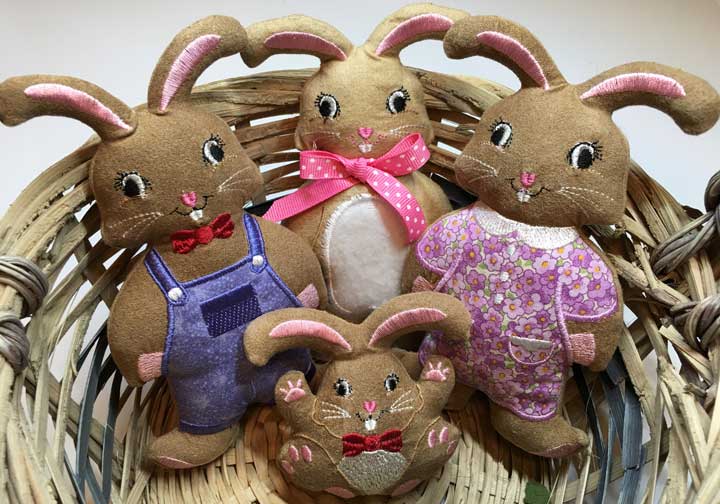 Project Description
How cute are these little bunnies! Beautifully detailed in-the-hoop stuffed bunnies stitch up quickly. Customize your bunnies by swapping up the fabrics or adding fun little embellishments like ribbons or small buttons.
Each bunny can be completed in just a single hooping. I used brushed cotton on my first bunny and slinky microsuede on the other 3.
The slinky knit worked up much better, turned more easily and has a nice "fur-like" feel. Smallest "baby" bunny fits a 100x100mm ("4×4") sewing field while the standing bunnies are designed for a 130x180mm sewing field.
These make a quick little gift for baby showers or Easter baskets or "just because!"
Credits
Designed and made by Lindee Goodall (2/3/2017)
Designs Used