Denim Clutch Purse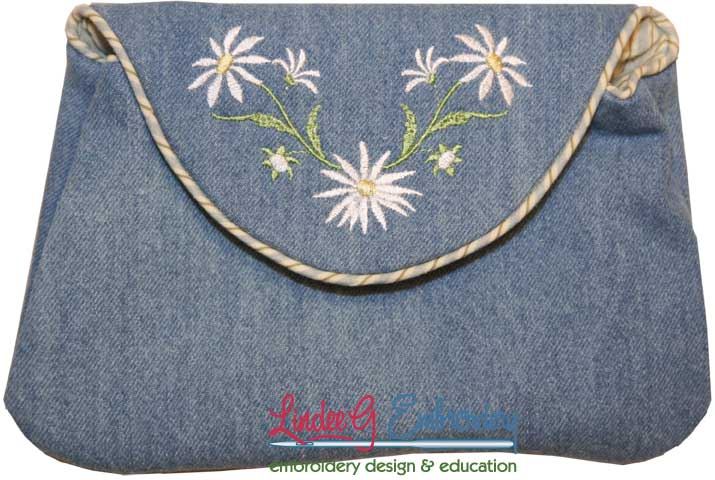 Project Description
This is the "day" version of the daisy bag, constructed this time with denim and lined with a ticking fabric that I also used for the piping.
The same daisy corner motif rotated 45° and stitched in "real" colors graces the front flap and the bag has a small magnetic snap closure.
Because designing a project—what you're going to make and how you're going to do it—can take a significant amount of time, why not make two and just vary the threads and fabrics?
Credits
Designed and made by Lindee Goodall (5/29/2011)
Products Used
Related Articles
Related Videos