Daffodil Embroidery as Art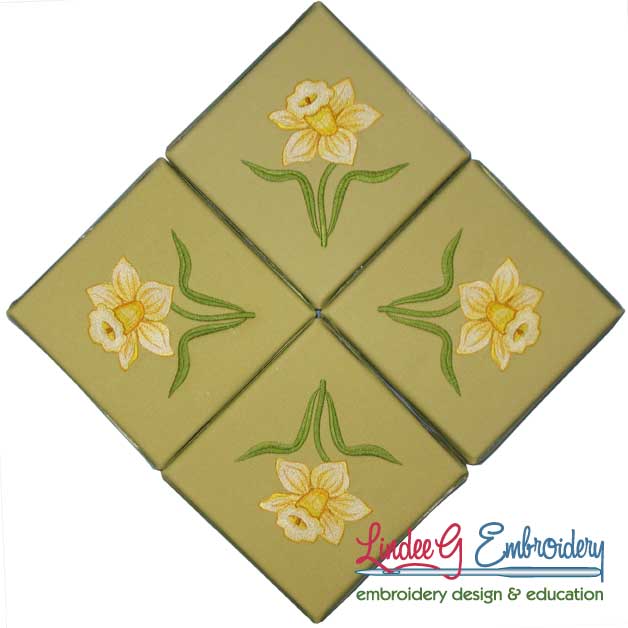 Project Description
The March birth month flower is the daffodil, which is also the tenth-anniversary flower. Daffodils symbolize rebirth and new beginnings and are virtually synonymous with spring.
We've been on our journey for nine months and have developed many new skills. Previous months in the Echidna PIE Embroidery Training Series have often required significant investments in time and/or effort so we'll take a little break this month for lesson 9.
The focus this month is on the stitch and how different stitch types and combinations of stitch types affect the choices you make for hooping and stabilizing and even what fabrics work best.
Our project is an easy one—simply stretch your finished embroidery over a purchased artist's canvas. These small ones are thicker than larger ones and I've finished the edge by hot-gluing a piece of purchased ribbon.
The result is a great piece of wall art that would be a wonderful tie-in with the quilt or the pillow toppers. It's also a great way to show off that interesting embroidery design you have no idea what to stitch it on!
If you're looking for a no-sew project that can be stitched in a smaller hoop without requiring precise placement, this is it.
Credits
Designed and made by Lindee Goodall (2/15/2015)
Products Used
Related Articles