Beige Monogrammed Hand Towel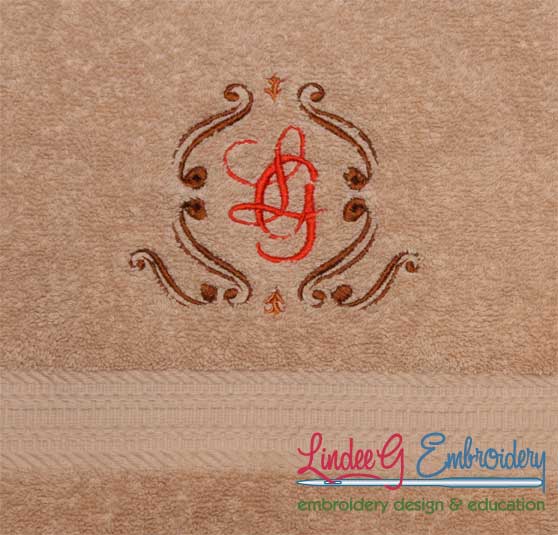 Project Description
Monogrammed towels are a great way to personalize a gift with that extra touch that says, "I care."
For this sample, I edited elements from Frame 12 by isolating various segments and doing some minor rearranging, rotating, duplicating and resizing.
The monogram was created using Script Upright and I did some extra stitch editing to make the letters intertwine. This is more work than rearranging the frame elements and could easily be omitted.
If you'd like to see how to edit letters to make them intertwine, watch the related video below.
Credits
Designed and made by Lindee Goodall (5/31/2011)
Products Used
Related Articles
Related Videos