Baby Boy Whale Bonnet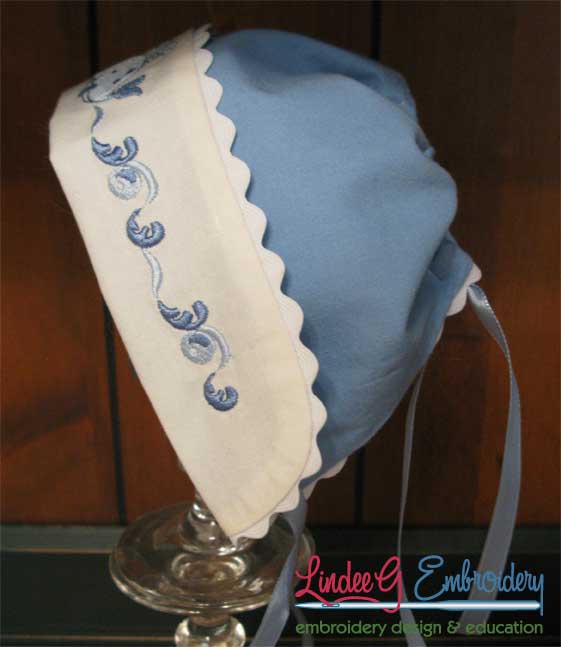 Project Description
I designed this bonnet for a friend's daughter's baby nautical themed baby boy shower. Instead of piping, I used rickrack for an "ocean wave" feel.
These designs were customized for this bonnet and I've recently added them here: Baby Bonnet Whale, Baby Bonnet waves.
The pattern can be instantly downloaded in the Freebies section of the shop.
Credits
Designed and made by Lindee Goodall (4/9/2012)
Products Used