Ellie's Ladybug Quilt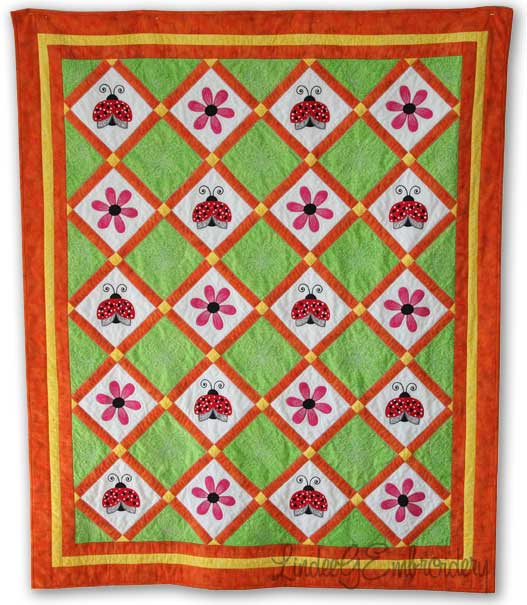 Project Description
I made this colorful baby quilt for my niece's first baby.
I alternated applique ladybugs and daisies stitched on the white blocks and then echo quilted in the hoop.
The green blocks are quilted with butterflies. Coordinating butterflies are designed for the sides, bottom and corners.
The quilt was assembled with a piece as you go technique, much like the "It's a Girl" quilt.
Credits
Designed and made by Lindee Goodall (08/19/2012)
Products Used