Can you believe we've arrived at month 9 in our year long Platinum Inspiration & Embroidery series? We've covered a ton of topics and if you've printed out all the lessons, projects, and worksheets, your binder is over an 1 1/2″ thick!
This month's lesson takes a look at the physics of embroidery and why fill stitch designs are often the most problematic to stitch. Armed with this knowledge you'll make smarter decisions about your design and fabric combinations.
Our project doesn't get much simpler—I've used the embroidery designs as art and simply stretched the embroidered fabric over some purchased mini painter's canvases and hot glued ribbon around the edge. This is a great way to show off your embroidery while perking up your decor and it makes a great gift.
WHAT YOU'LL LEARN …
How stitches affect fabric and vice versa
A simple way to use embroidery for decorating
A creative way to use test sewouts
If you've been "doing the P.I.E" since it started last July, you will have expanded your embroidery skills and knowledge exponentially! It's not too late to start!
WHAT'S INCLUDED …
Daffodil fill stitch designs – all sizes.
"Embroidery As Art" project instructions and "The Fill Stitch" lesson instructions – PDF
WHAT'S AVAILABLE WITH THE COLLECTION
The full collection is sold separately and includes the birth month flower for April, the daffodil, in three styles: redwork, filled, and applique. The designs are optimized for a 200 x 200mm sewing field and also split for smaller hoops (5×7″ recommended). The daffodil collection includes 24 designs.
WHERE TO GET IT
While I create and produce the Echidna P.I.E. lessons and projects, they are ONLY available from Echidna for their Platinum members. Non-platinum members can purchase the designs from Echidna or from me. Platinum members do get a discount.
Echidna P.I.E. lesson, project, & designs at Echidna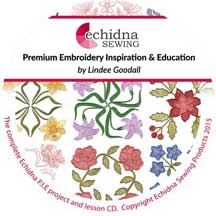 Echidna PIE Update Notice
Please note the dates on this post.
This Echidna PIE series is now complete and is available as a single download that includes:

12 lessons and projects (412 paged PDF book)
220 embroidery designs
templates for appliques
plus a bonus project

All for only $99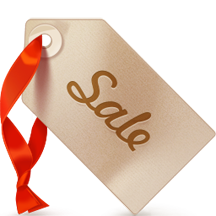 A WORD ABOUT SPECIALS, SALE PRICES & COUPONS
Please pay attention to post dates and any specials listed in posts. Special pricing is for a limited time and may be repeated at some point.

Specials, sales, and freebies are always announced in the newsletter. Signup to get notifications of specials, new items, and freebies.

Additionally, shop wide coupons may be available to apply to any regularly priced items.

Coupons generally only apply to regularly priced items, not items already marked down. If your coupon doesn't work, this may be why.