The #1 way to mess up embroidery is a bad hooping. Learn proper hooping techniques and produce quality embroidery no matter what machine you have.
---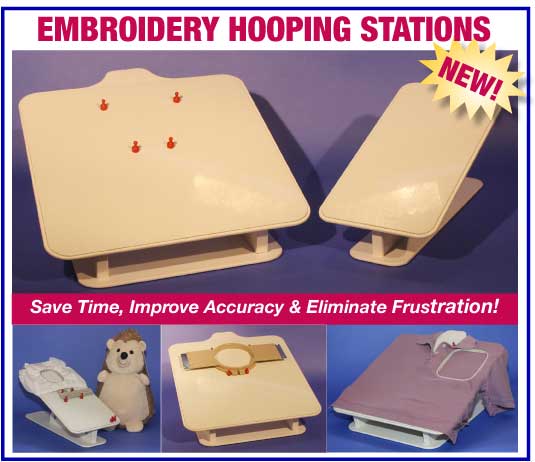 Why Hooping Correctly Is Important
Hooping is part of the stabilizing process and a
bad hooping can't be undone after sewing!
Proper hooping can:
Eliminate registration problems
Prevent puckering
Embroidery lasts the lifetime of the garment so why unnecessarily shorten it with a bad hooping?
Why Use a Hooping Aid?
Hooping aids such as the Echidna Hooping Station can make hooping:
Easier
More efficient (no more chasing the hoop around on a slippery table)
More accurate
And who doesn't want that?
How a Hooping Station Can Save You Time & Money
Since a hooping station can make you more efficient and accurate at hooping, it also means you'll be more productive and have less waste. Your hooping station will easily pay for itself over time!