Shadow Work Pen & Ink Flowers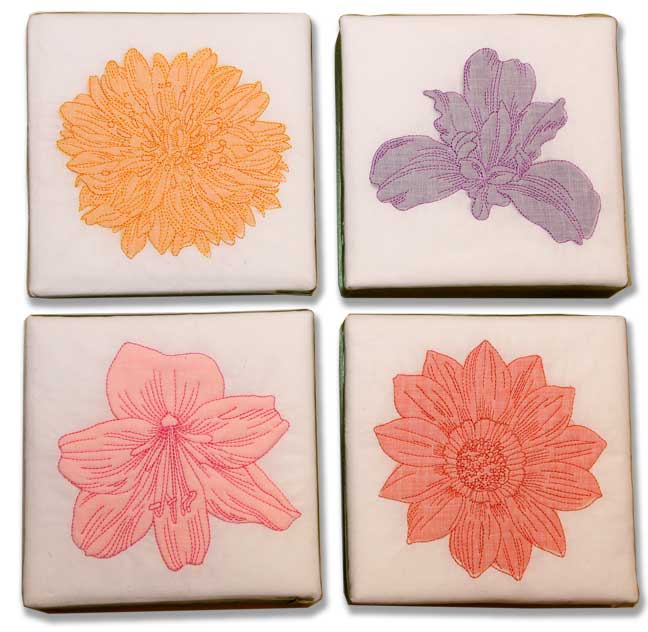 Project Description
When I saw this collection of flowers, I knew exactly what I wanted to do with them!
This set includes and "line art" style flower and a corresponding outline file. To create the shadow work version, hoop your stabilizer and stitch the outline.
Place a precut piece of fabric (I used felt for color and dimension) within the placement guide you just stitched. Layer a piece of batiste over the top and secure with pins or double stitch tape. Stitch the flower.
Felt is probably not a good option if you're making something that requires washing. I stretched my pieces over some small canvas frames and finished the outer edges by wrapping with ribbon.
Templates are included for precutting your fabric by hand or digital cutter.
Credits
Designed and made by Lindee Goodall (5/23/2011)
Products Used