Kaleidoscope Tote Bag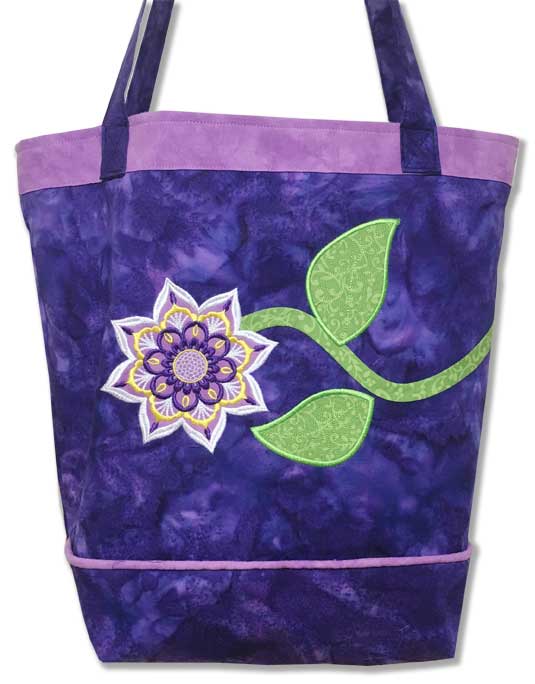 Project Description
Kaleidoscope Blooms Appliques are versatile designs that can be stitched either as appliques or as "normal" embroidery. The advantage of having the applique steps programmed it is that it makes the design much more versatile.
For example, satin stitches—particularly when they're narrow like most of these—can get lost in textured fabrics like terry cloth. For this tote bag, I used the applique to create a more neutrally colored background to allow the threads to be more visible.
Another versatility feature programmed into these designs is that they are multicolor while at the same time digitized to permit the same productivity no matter how you recolor it.
In other words, there are the same number of jumps and trims (generally none!) whether you sew it multicolor or monochromatically.
This basic tote bag is lined and has a boxed bottom. Handles are long enough to throw the bag over the shoulder. Basic totes like this don't really need a pattern and are easy to construct when you have basic sewing skills.
Credits
Designed and made by Lindee Goodall (6/5/2017)
Products Used
Related Articles