In-the-Hoop Log Cabin Cupcake Mugrug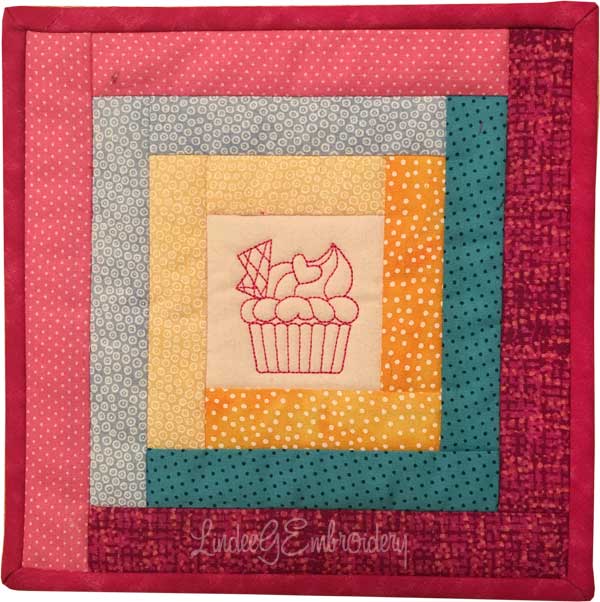 Project Description
For this project, I started by enlarging Log Cabin 2 from Cabin Fever: Piecing in the Hoop and then added Cupcake 6 Redwork (small) from Crazy for Cupcakes.
The instructions for Cabin Fever call for piecing in the hoop onto the stabilizer. Instead, I hooped the backing fabric (face down) with a layer of batting on top and pieced onto that.
This resulted in quilting the layers together as I pieced. You'll want to use a backing fabric with a busy print to camouflage the stitching.
Think of creative ways to use your designs!
Credits
Designed and made by Lindee Goodall (4/25/2016)
Products Used
Related Articles